2017 Volvo S90 Test Drive
Cars beget crossovers. That's how evolution works.
At least, that's how it has. But things are changing. Trucks and SUVs now dominate the marketplace, so why start with a sedan?
Don't ask Volvo, because it didn't.
When the Swedish automaker began its rebirth in earnest under new Chinese ownership in 2016, it led the way with an all-new XC90 luxury SUV, which is now its best-selling vehicle. No surprise, that.
But there are a few people in the United States (and many millions in China) who still like cars, so this year Volvo launched the S90, a midsized four-door that shares its platform with the XC90. Starting at $47,945, it undercuts all of the Europeans in the segment, but probably matches up best to the Audi A6 in execution and appeal.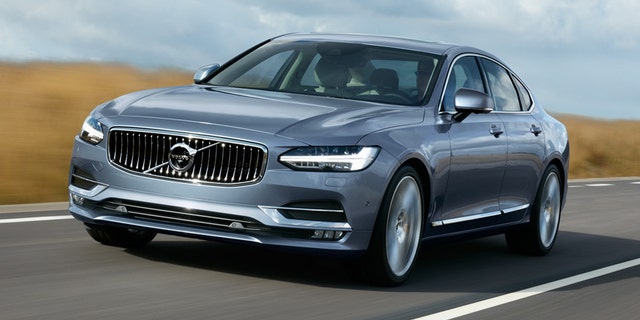 The S90 is long, low and very sleek for a Volvo, drawing inspiration from the brand's classic P1800 coupe. It has a spacious interior and a smooth and competent ride that can be further enhanced with a self-leveling rear air suspension. If it's not, it uses an unconventional transverse leaf spring setup just like a Chevrolet Corvette.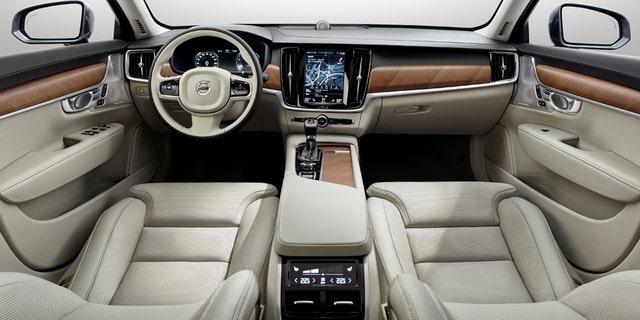 The S90 is no sports car, but with the 316 hp turbocharged and supercharged 2.0-liter four-cylinder engine that comes in $ 53,945 all-wheel-drive models it's effortlessly powerful — even if the unique motor, with all the different devices forcing air into it, sounds a bit odd when it's working hard. Personally, I think it's a cool cacophony, and its 31 mpg highway rating is excellent for a sedan this large and powerful.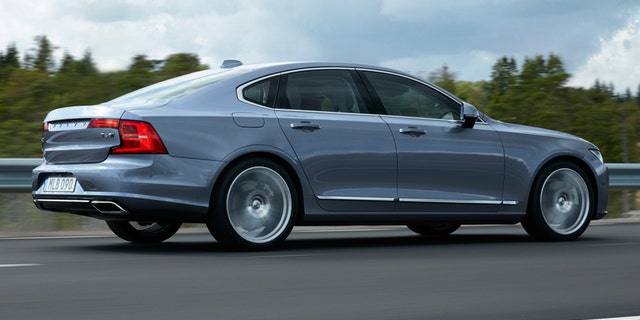 Ease up on the gas and the S90 is as serene as its spa-like cabin design suggests it should be. It shares the XC90's simple Scandinavian lines, real wood and metal and leather trim, and it has deeply-sculpted seats that won't give you a massage but do rub you in all the right places. The portrait-oriented touchscreen that handles most functions is elegant, but the operating system can be complicated at times, requiring too many swipes and taps to make some things happen. The S90's full digital instrument cluster is equally modern, but the screen can get washed out in direct sunlight, something to keep in mind if you commute with the sunrise or sunset to your back.
You will want to be able to see that cluster to keep track of when all of the S90's driver aids are active, and there are many. Even with its sexy new style, safety is still very much a hallmark of the Volvo brand, whose stated goal is to produce a crash-proof car by 2020.
Stepping in that direction, the S90 comes standard with an automatic emergency braking system that recognizes vehicles, bicycles, pedestrians and large four-legged creatures like elk, deer and horses, and that slows down if they suddenly pass in front of the vehicle. (In Australia, it does this for kangaroos, too.)
The S90 also offers a collection of semi-autonomous features it calls Pilot Assist that uses cameras to track the lines in the road and radar to follow the car in front of it. It allows the car to drive itself within a lane at speeds up to 80 mph, but, unfortunately, it lets you take your hands off the steering wheel only for a few seconds at a time; hence the legalese of its name. It's meant as a backup system that lets you relax a little, not relinquish total control. And it's far from infallible. It doesn't lock in the center of the lane as well as Mercedes-Benz's similar Drive Pilot, and it disengages more often when the road gets curvy. But it does add some peace of mind.
One neat trick Pilot Assist has up its sleeve is that when you hit the turn signal to pass, the car speeds up a bit so you don't have to touch the accelerator, just the steering wheel. The navigation system also stores the location of speed cameras, so you don't do this sort of thing at the wrong time.
Overall, the S90 is a right-brain car in the best Volvo tradition, but with enough luxury this time around to keep you from feeling like you're missing out on something.
Unless that something is an SUV.
----------
2017 Volvo S90
Base price: $47,945
As tested: $66,105
Type: 4-door, 5-passenger sedan
Engine: 2.0-liter supercharged and turbocharged 4-cylinder
Power: 316 hp, 295 lb-ft
Transmission: 8-speed automatic
MPG: 22 city/31 hwy