2017 Kia Cadenza Test Drive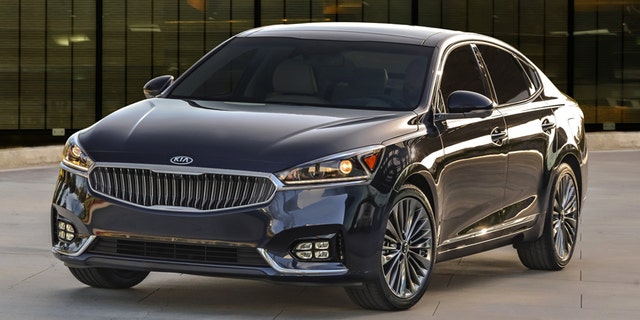 Ever wanted to own an exotic car but didn't think you could afford one?
Buy a Kia Cadenza.
Never heard of it?
Exactly.
Don't get too excited, it's just a typical mainstream full-size sedan. The thing is, the mainstream full-size sedan segment is in decline. There aren't that many around anymore — not because they're too big and inefficient, like when they started dying off back in the 1980s, but because they're too small.
These days it seems like everyone moving up from a compact or midsize sedan, if they ever even had one in the first place, is jumping right into a pickup truck or SUV. Kia sells plenty of the latter and not too many Cadenzas. It moved fewer than 7,000 of them last year, so you're less likely to see one than you are a Maserati.
People literally asked me if the all-new 2017 Cadenza I recently drove was a Maserati, since they didn't recognize it and its grille and headlights are dead ringers for the Italian brand's. The redesigned Cadenza also has a more sculpted body, featuring today's fashionable fastback profile, than the one it replaces. It's a huge car, though, and more imposing than sleek. It fills parking spaces with little room to spare, and you quickly learn to appreciate its available 360-degree camera system.
The starting price is $32,890, which is just a few grand more than a top-of-the-line Kia Optima midsize sedan and, well, one-third the price of a Maserati Quattroporte. A fully-loaded Cadenza Limited goes for $45,290, but the difference between it and the base model is features and frill.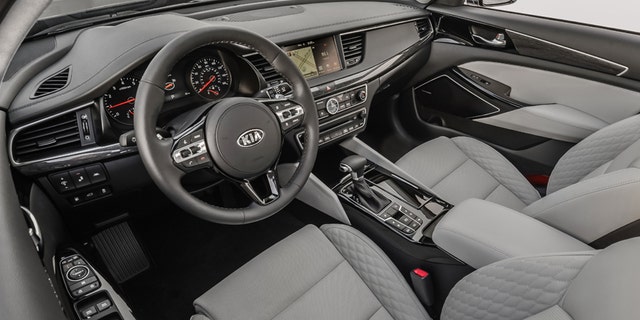 All Cadenzas come with front-wheel-drive, an 8-speed automatic transmission and a 290 hp V6 engine, which sets them apart from the four-cylinder Optima lineup. The Cadenza is also better dressed inside than the Optima and slips into that mid-level luxury limbo occupied by the likes of the Buick LaCrosse, Toyota Avalon and Nissan Maxima.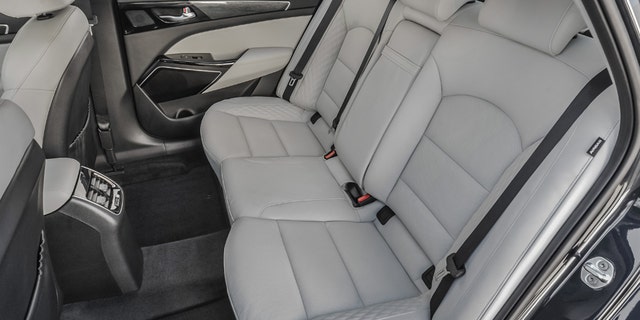 It's more spacious than those cars or anything it competes directly against. The rear cabin is a particularly impressive example of Economy Plus seating. The Cadenza easily passes the four 6-foot passenger challenge with what seems like 4 feet of legroom to spare.
The Limited is upholstered in nappa leather with a natty-looking quilt stitch pattern that really does lend it an upscale air. Most of the surfaces throughout the car are soft or made from high quality materials, and the leather knee patches on the sides of the center console are a particularly nice touch.
In motion, the Cadenza is quiet, but not quick. Although lightweight for its size, its power is only sufficient, and not in the Rolls Royce usage of the word, which meant "more than you need." The ride and handling remind me of a semi-premium brand that's not with us anymore: Oldsmobile. It's cushy and about as dynamic as a throw pillow. It's more suitable for boulevards than back roads, and there's nothing wrong with that if it's what you're looking for, which it just may be if you're shopping for a full-size sedan today.
That's not to suggest that the Cadenza is old-fashioned. The Limited offers all the latest driver aids, including emergency braking and one of the best head-up displays available at any price. Along with speed and directions, it projects blind spot warnings onto the windscreen so you don't have to turn your head while considering a move. Just keep bobbing it to the smooth, clear sounds of the 12-speaker Harmon/Kardon audio system.
Kia's ads for the Cadenza boast that it's "impossible to ignore," but "impossible to find" may be more like it. Either way, if you're one of the holdouts shopping for a big, comfy car, it's worth seeking out.
----------
2017 Kia Cadenza
Base price: $32,890
As tested: $45,290
Type: 5-passenger, 4-door sedan
Engine: 3.3-liter V6
Power: 290 hp, 253 lb-ft torque
Transmission: 8-speed automatic
MPG: 20 city/28 hwy