2017 Honda Ridgeline pickup looks conventional, but isn't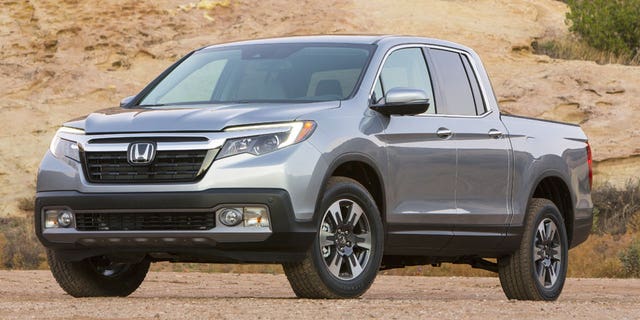 The 2017 Honda Ridgeline may look like a conventional midsize pickup, but it is unlike anything on the road today.
The all-new "truck" unveiled at the Detroit Auto Show sheds the unique flying buttress profile of the model it replaces, but is still built on a car-like unibody platform shared with the latest Honda Pilot.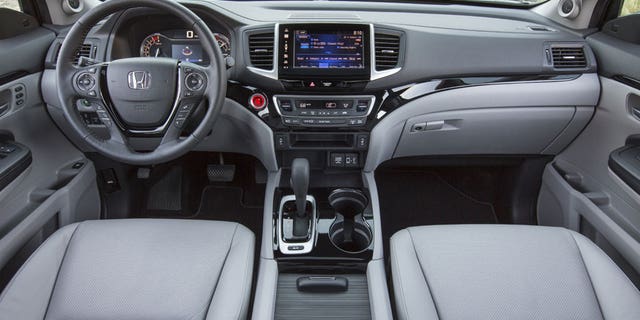 For the first time ever, the Ridgeline will come standard as a front-wheel-drive vehicle, with an all-wheel-drive version also available. In either configuration, it will have a fully-independent suspension, and be powered by a 3.5-liter V6 connected to a six-speed automatic transmission, likely with at least 280 hp. Honda says it will be the quickest, most fuel efficient pickup in the segment, although it's not clear if that includes the Chevrolet Colorado and GMC Canyon diesel models, which are both rated at 31 mpg on the highway.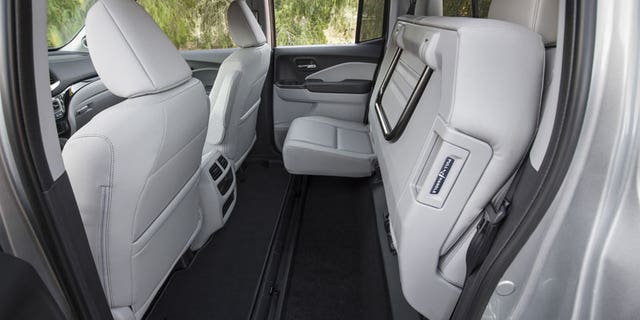 A computerized terrain management system offers several settings optimized for different types of surfaces, and the Ridgeline will be available with a suite of semi-autonomous driver aid features that include emergency braking with pedestrian detection, self-steering lane keeping and road departure prevention systems, and adaptive radar cruise control.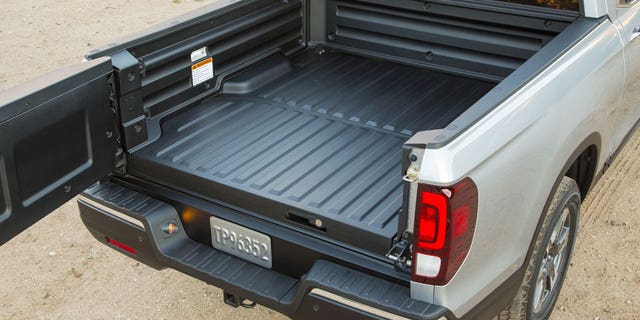 Along with the ability to haul a 1,600 payload and 64" x 48" sheets of plywood between the wheel wells, the Ridgeline's bed is full of innovative features. The surface is scratch-resistant, and its tailgate can be opened traditionally or swung out like a door. It has a flat-bottom underfloor storage compartment, 400-watt 120-volt outlet, and can be equipped with six "exciters" that can turn it into a giant loudspeaker for the audio system.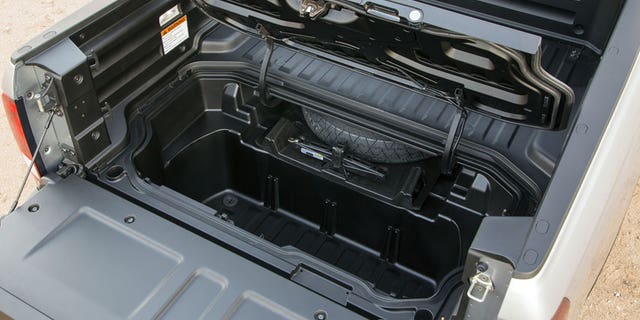 Honda says the Ridgeline will have best in class interior room, a 60/40 folding rear seat, tri-zone climate control, leather upholstery on high end trim levels, and an infotainment system with both Apple Car Play and Android Auto smartphone integration.
The Ridgeline will be manufactured at Honda's Lincoln, Ala., factory and should be in showrooms before summer.
----------
2016 Honda Pilot Test Drive