2017 Dodge Challenger GT Test Drive
NEWYou can now listen to Fox News articles!
The Dodge Challenger GT is the most Americans' muscle car.
My apologies to the English language, but I don't mean that it's the most-American muscle car (it is built in Canada, after all). Rather, it's the muscle car that can satisfy the most Americans. North and South included.
What makes the Challenger GT special is that it's the first all-wheel-drive two-door muscle car. I specify two-door because Dodge, in its macho way, likes to call its four-door Charger sedan a muscle car, and it's been offered with all-wheel-drive for years.
The Challenger is basically a coupe version of the Charger, and that's what made the GT possible, if not simple. It's not as long as the Charger, so the all-wheel-drive system had to be significantly and expensively re-engineered to make it fit.
Dodge brand boss Tim Kuniskis thinks it was worth the effort. He says over half the Chargers sold in snowy states are AWD models, and a lot of would-be Challenger buyers have taken a pass on the coupe simply because of this omission. Whether it cannibalizes Charger, SUV or used winter beater sales is yet to be seen.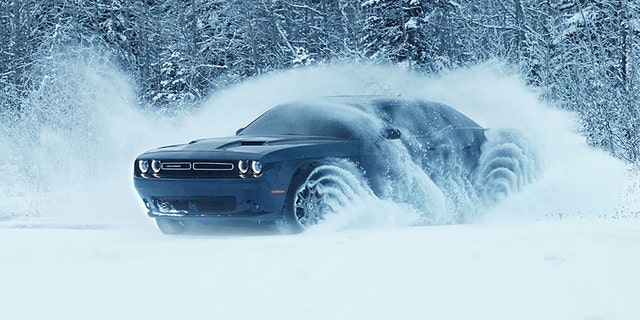 Priced at $34,490, the Challenger GT sits atop the six-cylinder Challenger lineup. (Sorry, but a V8 isn't available, at least not yet. Dodge didn't get many takers when it tried to sell an AWD Charger with one.) You're well within your rights to argue that means it's not truly a muscle car, but the Challenger GT's 305 hp, growly exhaust and burly looks make strong counterpoints.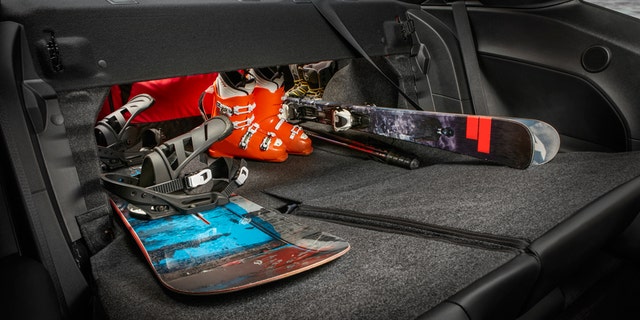 The GT part of the name is apt, though. With a huge trunk, rear seats designed to accommodate humans, a killer Alpine audio system and a comfortable ride, the Challenger is very much a grand touring car, and the AWD system pushes it into utility territory. Unfortunately it doesn't have a ski pass-through built into the back seats, but they do fold down.
I actually did take it to a ski mountain, but there was no snow on the roads leading there. So I went to the race track at Lime Rock Park, which was covered with the stuff.
They run an excellent winter driving school there that's focused on safety, but I skipped class and got a little silly to see what the car can do. All-wheel-drive is pretty common on sports coupes these days, but muscle car customers are a breed apart. To satisfy them, the Challenger GT's system has been programmed to make it act like a rear-wheel-drive car as often as possible, especially when you switch it into Sport mode. It won't do a burnout, but powerslides and donuts are easily served up by turning the steering wheel and stomping the accelerator on slippery surfaces, with the front wheels always ready to chip in if you get bogged down in deep slush.
Try as I might, I never lost control and I couldn't get the Challenger GT stuck, even on Lime Rock Park's famed uphill. By the end of the day, it'd practically plowed the track clear. And that was with its stock all-season tires, which come wrapped on a set of great-looking lace rims. Throw some dedicated snow rubber on it and you're probably ready for a trip up the Dalton Highway.
Given how big, heavy and powerful the Challenger GT is, its 27 mpg rating on the highway isn't bad at all. But I was getting 30 mpg in the real world, which is truly impressive. You can thank its eight-speed automatic transmission for that. With the optional radar cruise control and a very quiet cabin, this snowmobile can eat up the miles, no matter the weather.
The modern Challenger has been on sale for an epic nine years now, and it seems like it's had that many lives along the way. From the Scat Pack to the Hellcat, it keeps getting reinvented, and its sales the past two years have been the best yet. With the addition of the GT, and no direct competition for it on the horizon, 2017 should be another good year.
All year long.
----------
2017 Dodge Challenger GT
Base price: $34,490
Type: 2-door, 4-passenger AWD coupe
Engine: 3.6L V6
Power: 305 hp, 268 lb-ft
Transmission: 8-speed automatic
MPG: 18 city/27 hwy