2016 Jaguar F-Type S Coupe Test Drive
The Jaguar F-Type is a modern marvel of aluminum construction and high-tech performance that's been delivering its unique brand of luxurious thrills since it debuted in 2014. For driving enjoyment, it's tough to beat.
But Jaguar did just that, by sending it back to the Stone Age.
That's right, the F-Type is now available with a manual transmission. Remember those?
If you're a loyal Jaguar customer, you might not. Aside from the forgettable X-Type sedan, it hasn't offered one in a proper sporty car in the United States since the 1993 XJS Coupe.
And why should it have? Manuals have traditionally made up a microscopic percentage of the market here. Some automakers have given them up entirely. Want a Mercedes-Benz, Ferrari or Lamborghini with a stick? No problem, the used car lot is down the block.
So why's it back? Funnily enough, while Europeans have finally started to embrace automatics, especially on high-end performance cars, there's a resurgent interest in the USA in manuals, which I assume is related to our growing desire to seem more hardcore -- what with all of the mud runs, nose-to-tail breakfasts, and Nick Offerman books these days.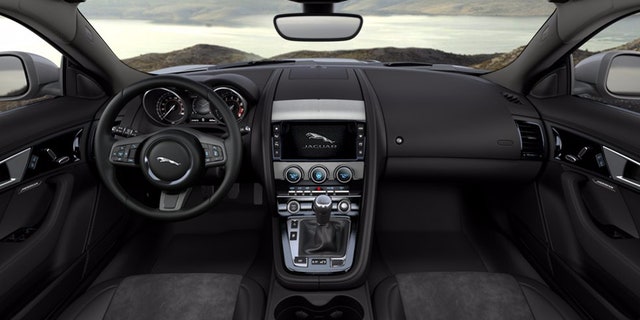 The DIY six-speed is now standard fare on rear-wheel-drive F-Type Coupes and convertibles equipped with supercharged 3.0-liter V6 engines. Of course, most lost souls will still check the options box for the eight-speed automatic, which is also the only one offered in V8 and all-wheel-drive models. Pity them.
I put my right hand and left foot to work in a $78,295 F-Type S Coupe with the 380 hp version of the V6, up 40 horses from the $65,295 base car. No surprise, the combination is as tasty as chocolate and peanut butter, and hypoallergenic, to boot.
There's nothing remarkable about the transmission itself. It's your run-of-the-mill, off the shelf ZF-supplied unit. But it changes gears accurately, has an easy clutch, and acclimating to it is like getting on a bike for the first time in 23 years.
Unlike in those olden times, today's automatics typically deliver better track performance and fuel economy than manuals, and that's exactly the case with the F-Type. But away from the car's limits on a public road the connection it provides is worth every tenth of a second and MPG.
It really enhances the flavor of the engine, which is an absolute gem. Despite its oddball 90-degree V-angle, it's as smooth as a sewing machine and sings a wondrous midrange tune, especially through the optional sport exhaust system that cranks up the volume and adds a cymbal crashes in the form of gasoline exploding in the pipes when you lift off the throttle.
Unfortunately, the F-Type also has a default idle-stop feature that shuts off the motor when the car's not moving. So every time you come to a stop sight or red light, everyone's going to think you stalled it.
Deal.
Ironically, another major change to the F-Type this year is the switch from old school hydraulic power steering, and its inherently superior tactility, to an electric assist unit. But don't worry, it's great.
Although the 550 hp V8-powered F-Type R is one of the great over-the-top joys on four-wheels, the V6 is a perfect match for its lithe handling. It has more power than you really need, but you have to make it work a little to deliver it, and doing that with a manny-tranny beats putting your foot down and letting some computer take care of it.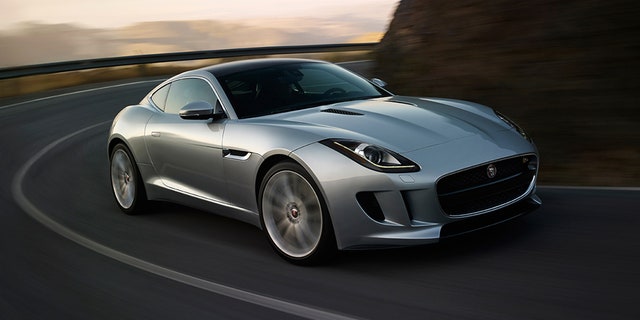 The rest of the car is much as it has been, which is to say simply gorgeous, with the same rich and creamy interior and luscious ride whenever you set the electronic dampers to mush. The only other major change is a new infotainment system that's better than the old one, but not particularly noteworthy.
Actually, I take that back. I didn't bother to use it enough to judge. The sights, sounds and feels of the car were entertaining and pleasurable enough.
That is until I got stuck in traffic at the Lincoln Tunnel for over an hour. At the end of which I needed a good soak, or some of those pain-killers we're not supposed to take anymore. It was a stark reminder of why manuals are on the Near Threatened list, just like Jaguars. The cats, not the cars.
Nevertheless, I'm sure the 21st century would be worse without both.
----------
2016 Jaguar F-Type S Coupe
Base price: $78,295
Type: 2-door, 2-passenger coupe
Engine: 3.0L supercharged V6
Power: 380 hp, 339 lb –ft torque
Transmission: 6-speed manual
MPG: 15 city/24 hwy