Indian's new Scout Sixty is an easy rider. And that's how they'll get you.
It's the recently rebooted brand's first foray into the sub-$9,000 segment, where it competes with heritage-style cruisers from the likes of Harley-Davidson, Star and Triumph. Future loyal customers wanted.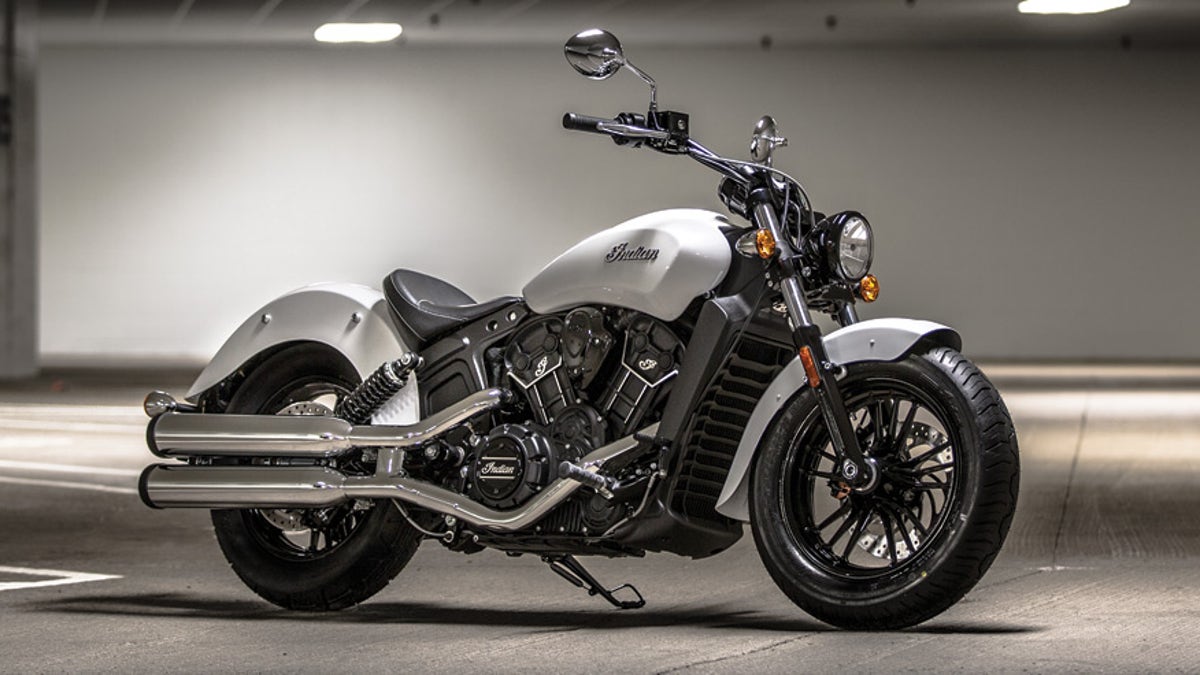 Priced at $8,999, the Scout Sixty costs $2,300 less than the popular standard Scout that launched a couple of years ago. But don't let the discount fool you; the biggest difference between them is the size of their engines. The Scout has a 100 hp water-cooled 69 cubic-inch V-twin, while the Scout Sixty – despite its name – gets a 61 cubic version of the same motor with 78 hp.
It also has a five-speed transmission instead of a six, different wheels, a vinyl saddle and less shiny trim – but still plenty. Otherwise, the two are pretty much identical, including their suspensions and how they ride.
I tried them back-to-back, and while the Scout's extra power was evident, the difference wasn't that big. Neither was obnoxiously loud with its stock pipes, but the Scout's exhaust was grouchier, and my ears are glad that I spent the better part of the day on the mellower Scout Sixty.
Both have about the lowest seat you can find on any motorcycle (just 25.3 inches high), but they are set up fine to accommodate most riders (I'm 6-foot-1), and custom kits are available for very short or tall ones. I've never been a big feet-forward cruiser guy (likely because I failed my first motorcycle license exam balance test on one), but a few miles on the Scout Sixty have changed that.
Even with 22 fewer horses than its big sister, the Scout Sixty has more than any motorcycle like it at the price, and its perfect throttle response and easy clutch make them easy to corral. The transmission is interesting. All Indian did was remove fifth gear from the Scout's six-speed box. But the spread between fourth and fifth doesn't feel strangely wide; 65 lb-ft of torque will do that for you.
The rear shocks have enough travel to absorb just about anything the road throws at them, but good damping keeps them in control. The Scout Sixty isn't nervous, either. You can remove a hand from the bars to wave at a fellow rider without even a quiver, and it glides through curves like a champ.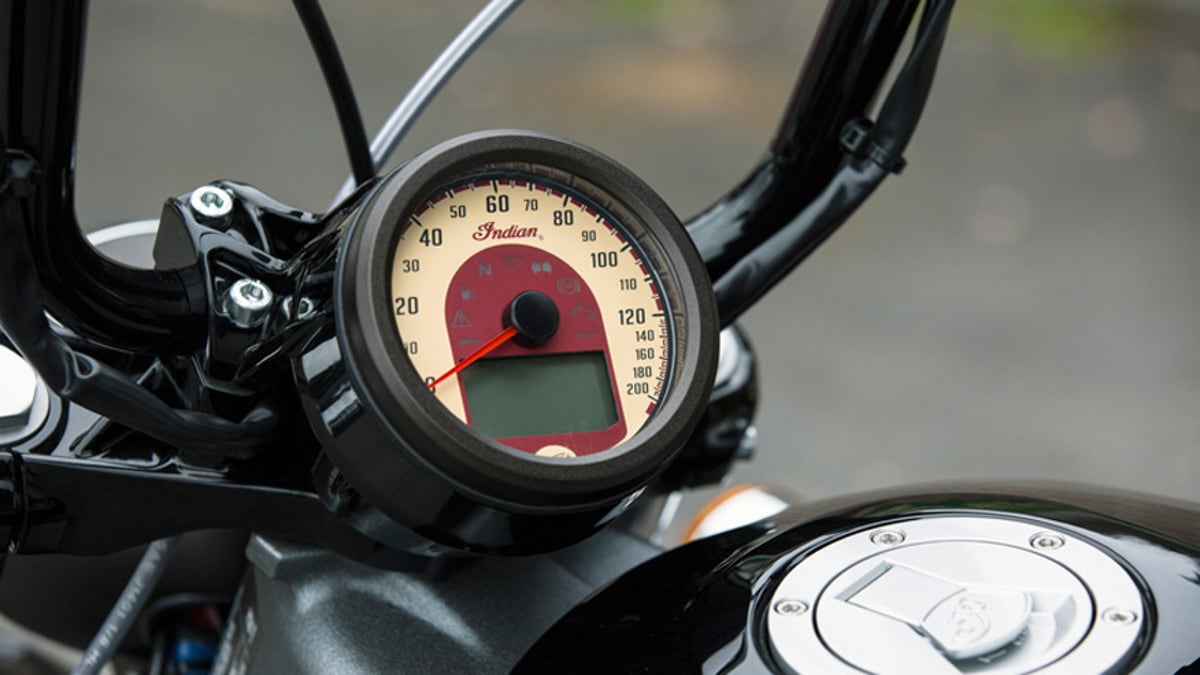 Most of all, it's smooth. You will want to eat up the miles and empty its smallish, athletically-styled 3.3 gallon tank a few times. Just keep an eye on the low fuel light, because there isn't a gauge, but a digital tachometer/trip computer tucked into the speedometer's retro cream-colored face is a nice modern touch.
One modern touch it's missing – even as an option – is an anti-lock braking system. This is a shame. You can get it on the big Scout, and it should definitely be offered on the starter version.
Aside from that, the Scout Sixty is that childhood hero you meet who turns out to be a saint. For a newbie, it is the idealized cruiser experience in a nutshell, with few cracks, and it has all the power you'll need to grow into an experienced rider.
One of those should like it just fine, too.
----------
2016 Indian Scout Sixty
Base price: $8,999
Engine: 61 cubic-inch V-twin
Power: 78 hp, 65 lb-ft
Transmission: 5-speed manual