2016 Hyundai Tucson Test Drive
Hyundai has a problem. It can't build enough cars, at least not its most popular ones.
Because the company needs more factories and has been struggling with volume constraints for years, it's been unable to capitalize on one of the fastest-growing automotive segments: the compact crossover.
They're not exciting, but boy do people like them. And while Honda, Toyota, Nissan, Ford and Chevy all sell a quarter-million or more annually, Hyundai has been able to make and move only about 45,000 of its highly regarded Tucsons. It hasn't even bothered to advertise them much, because what's the point?
Well, now there's an all-new Tucson, and after shuffling some things around, Hyundai has figured out how to double production.
It still won't be enough.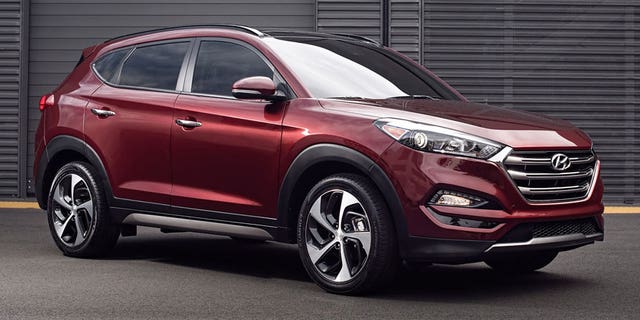 The old Tucson, with its unique style, was a great value. But the new one is just great. It has the upscale looks of the larger Hyundai Santa Fe, and the refinement to match. The cabin is roomier, the ride is smoother and the whole package is top-notch. Reclining rear seats are standard, and while the cargo hold isn't the biggest in the class, it's not the smallest, either.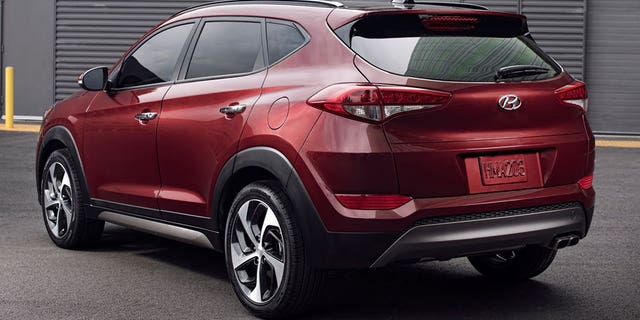 Don't look for any rock-bottom deals, though, because it's no longer cheaper than the competition – a Hyundai hallmark that's quickly becoming history as each of its models improves. (Fret not, long-termers. Hyundai's 10-year/100,000-mile warranty lives on.)
The starting price is $23,595, which is on par with the Honda CR-V and Toyota Rav4. That puts you into a rental-spec front-wheel-drive Tucson SE with a relatively poky 2.0-liter four cylinder rated at 164 hp and 151 lb-ft of torque. Fourteen-hundred dollars will buy you all-wheel-drive, but you're better off putting that toward a Tucson Eco, which swaps in a 175 hp/195 lb-ft 1.6-liter turbocharged four-cylinder and a high tech 7-speed dual clutch automatic transmission. It's a nice combo that delivers 33 mpg on the highway in FWD versions, thanks to a frugal computer and low rolling resistance tires.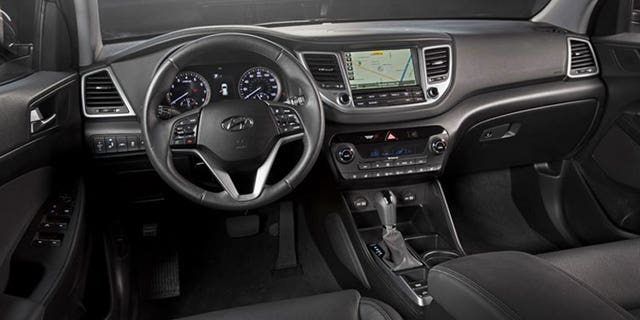 You'll have to trade about 3 mpg to get any fancy options, which require upgrading to the Tucson Sport or Limited, each variously offering a touchscreen infotainment system, gigantic panoramic sunroof, heated seats front and rear, leather upholstery, foot-operated power tailgate and a suite of electronic safety aids.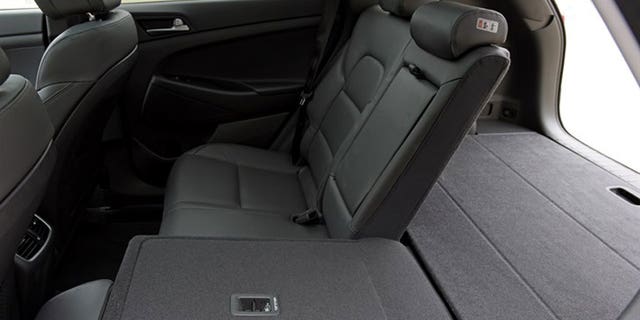 Among them are a blind spot monitoring system, automatic emergency braking that can detect pedestrians and autonomously stop for them, plus a feature that predicts the future, sort of: Lane Change Assist keeps an eye on the speed of the cars approaching you in the left lane, determines if you can safely pull out to pass without getting hit and warns you if you shouldn't try. It's better than the precogs in "Minority Report."
I guess compact crossovers can be exciting, after all.
---------
2016 Hyundai Tucson Eco
Base price: $25,045
Type: 5-passenger, 4-door crossover
Engine: 1.6-liter turbocharged 4-cylinder
Power: 175 hp, 195 lb-ft torque
Transmission: 7-speed automatic
MPG: 26 city/33 hwy