2016 Formula One champion Nico Rosberg announces retirement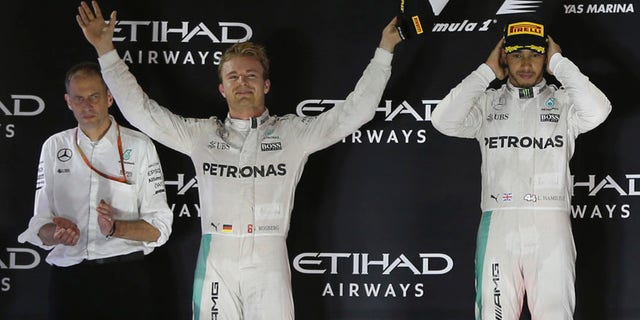 NEWYou can now listen to Fox News articles!
He's one and done.
Formula One champion Nico Rosberg has announced his retirement from the series, less than a week after claiming the 2016 title at the season-ending Abu Dhabi Grand Prix.
The 31-year-old says he made his decision on Monday evening following the second-place finish that clinched the championship for him over his Mercedes teammate, three-time champ Lewis Hamilton.
Rosberg posted to Facebook:
"Since 25 years in racing, it has been my dream, my 'one thing' to become Formula One World Champion. Through the hard work, the pain, the sacrifices, this has been my target. And now I've made it. I have climbed my mountain, I am on the peak, so this feels right. My strongest emotion right now is deep gratitude to everybody who supported me to make that dream happen."
NEVER SAY NEVER: Jeff Gordon coming out of retirement to race at 24 Hours of Daytona
Rosberg began Formula One career with a 12th place finish at the 2006 Bahrain Grand Prix and finished it with 23 wins and 30 pole positions to his name. His father, Keke, won the Formula One world championship in 1982.
The younger Rosberg says he'll be taking time "to enjoy the moment."
"After that, I will turn the next corner in my life and see what it has in store for me…"