2015 Hyundai Sonata revealed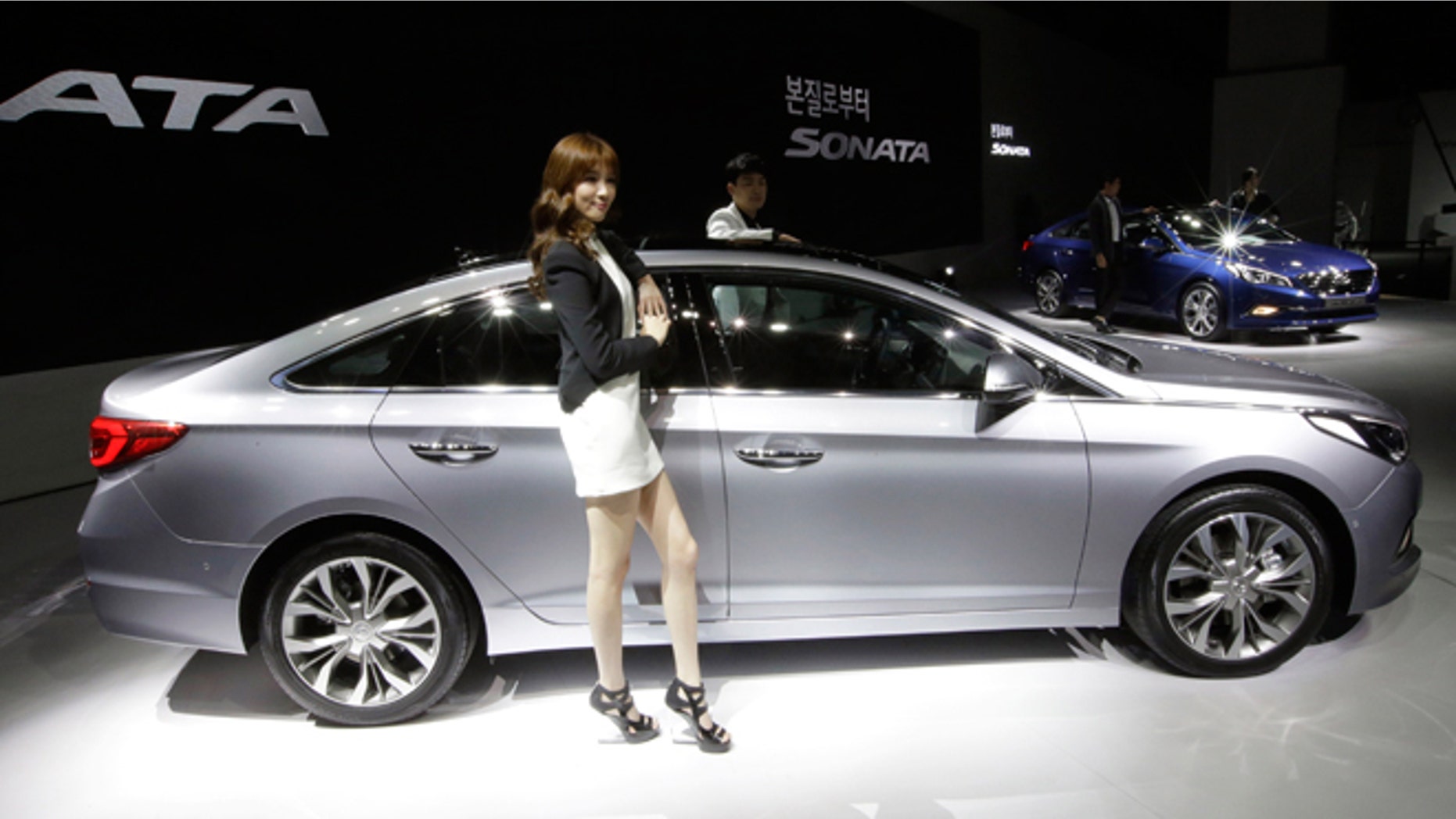 The redesigned 2015 Hyundai Sonata was revealed overnight in its home market of Korea, though we still have to wait a few more weeks until the car's official world debut at the 2014 New York Auto Show next month to find out the local specification. In Korea, the Sonata is positioned slightly higher than here, hence the 2015 model has been presented with a number of premium features. The general layout of the cabin should remain the same, and many of the nicer touches, such as rear parking sensors, wood trim and heated leather seats, may be offered as options locally.
As we previously reported, Hyundai is adopting a more aggressive rollout program for its Sonata and will start sales of this new model this fall, giving the previous car a shelf life of less than five years. The move should help the Sonata claw back some market share in a segment that remains dominated by the Toyota Camry but has seen impressive new arrivals such as the latest-generation Chrysler 200, Ford Fusion and Honda Accord.
MUST SEE: LIT Motors C1: The Car-Like Motorcycle That Can't Fall Down
The 2015 Sonata features a more sophisticated, which was achieved by adopting the automaker's new Fluidic Sculpture 2.0 design language first seen on the 2015 Genesis. The car is also 35 millimeters longer and 30 millimeters wider than the one it replaces, which also gives it a more imposing look and stance. Hyundai says this has also helped increased interior space.

Underpinning the car is a modified version of the front-wheel-drive platform of the previous Sonata. The suspension has been tuned for a sportier drive (testing even took place at Germany's Nürburgring) and structural rigidity improved. Torsional strength is up 41 percent. New technologies lifted from the 2015 Genesis include blind spot detection, lane departure warning and active cruise control. The automaker's next-gen Blue Link infotainment system has also been designed to work in the Sonata.

We don't have any specifics on the engine lineup just yet, though Hyundai says it has focused on efficient and effective powertrains that deliver maximum performance. This ties in with previous claims that the entire engine lineup will be turbocharged, with the base unit tipped to be a 1.6-liter turbo four instead of the previous 2.4-liter mill. That leaves the 2.0-liter turbo four offered in the current Sonata 2.0T, and the current hybrid model, both of which will likely carry over to the new model.

We'll have all the details soon, as the 2015 Hyundai Sonata's world debut at the 2014 New York Auto Show takes place on April 16.