2015 Ford Mustang's big secret revealed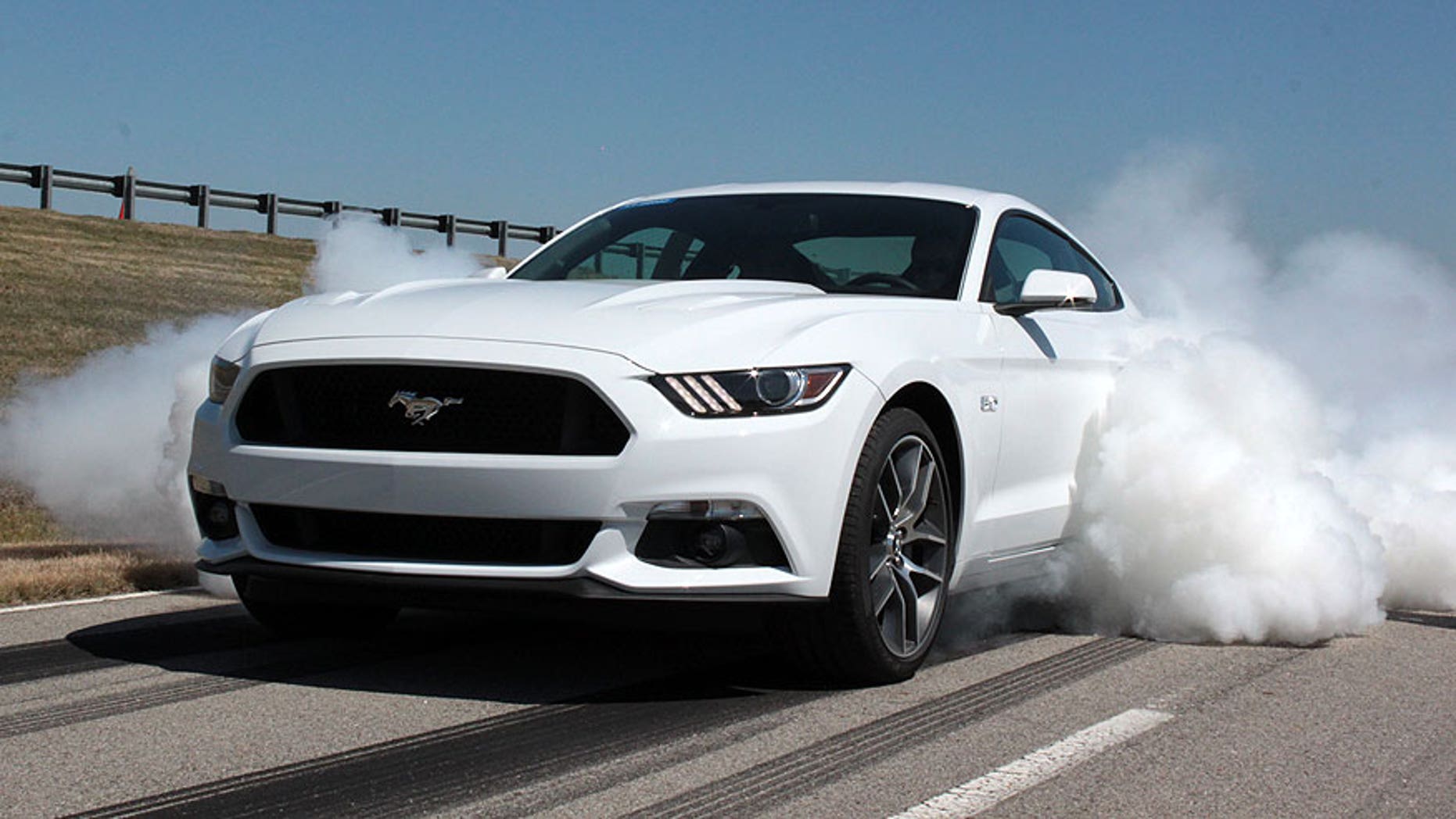 The 2015 Ford Mustang's secret is out, and it's literally smoking hot.
At the pony car's unveiling in December, Mustang Chief Engineer Dave Pericak told FoxNews.com that it had a special feature aimed at the kid inside of us that would be a manufacturer first, but wasn't ready to say what it was just yet.
Well, it has now been revealed to be an electronic line-lock that holds the front brakes while releasing the rears, allowing drivers to perform the perfect burnout every try.
And it's not just for showboating.
Aimed at drag racers, who often add this type of feature to their cars to help them warm up the tires before a run, Ford is packaging it with an electronic launch control system that it says will make the Mustang GT ideal for bracket racers, whose goal is to hit a predicted time in the quarter-mile.
Unfortunately, there's no awesome big red burnout button on the dash or anything like that, it's engaged through the Mustang's Track Apps menu on a screen in the middle of the gauge cluster using steering wheel-mounted thumb controls.
And it also comes with a legalese Catch 22.
Ford says it's only intended for use at racetracks – so no hijinks in the High School parking lot -- but points out that you'll void your warranty if you race your car.
So, you still can't have your cake and eat it to, but at least you can challenge the driver in the next lane to eat your dust.