2011 Lamborghini Gallardo LP570-4 Superleggera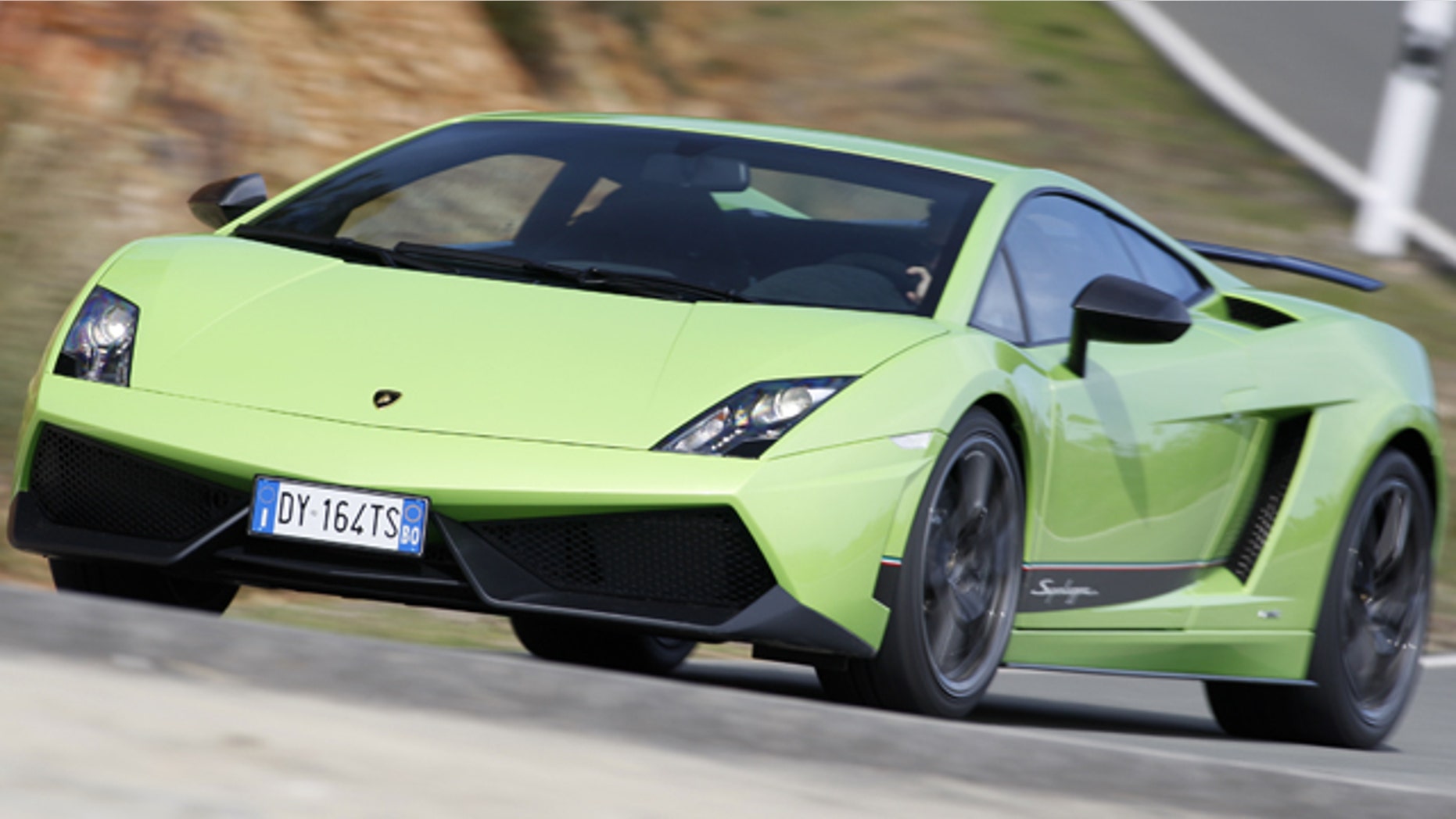 At the 2010 Paris Auto Show, Lamborghini unveiled a haute couture concept car called the Sesto Elemento – Italian for "Sixth Element." A quick look at the periodic table of the elements shows that the name is a reference to carbon, and, since the car makes extensive use of lightweight carbon fiber in its construction, the moniker is very much on the nose.
Weighing in at a scant 2,202 pounds, the V10-powered supercar is about a third lighter than Lamborghini's closest current offering, and several hundred pounds less than a Mazda Miata. It's an amazing achievement that promises huge increases in the often disparate areas of efficiency and performance, while compromising neither.
Price is a different matter, as this material and the methods required to manufacture something out of it are extremely costly, so it's not likely that we'll see a vehicle as true to form as the Sesto Elemento on the road anytime soon. That doesn't make it any less of an admirable goal, however, and one that Lamborghini is already taking steps toward achieving. An early salvo in this endeavor is the Gallardo LP570-4 Superleggera.
"Featherlight" in English, the Superleggera employs a host of gossamery materials to drop 154 pounds off of the already svelte, aluminum-intensive Gallardo, trimming its weight down to 2954 lbs while keeping its weighty all-wheel-drive system intact. Carbon fiber is used for the front splitter, functional sills, rear diffuser, side view mirrors, engine cover and optional wing. The rear and small side windows are made from polycarbonate instead of heavy glass, as is the one that offers a view of the motor. Unique aluminum wheels are held in place by titanium lug nuts.
The alterations are effective not only at cutting kilos, and increasing city fuel economy by 1 mpg, but also kicking up the visual intensity of an already astonishing car. Imagine a regular Gallardo with Leeloo Minai Lekarariba-Laminai-Tchai Ekbat from the film "The Fifth Element" (aka: Mila Jovovitch) strapped to the roof and you're almost there. On the auto show circuit the Superleggera is a standout. In the real world, simply alien.
Inside, Alcantara upholstery replaces leather, while a carbon fiber transmission tunnel cover and door panels create an environment that's not unlike sitting in a high-tech amusement park ride. Both materials are combined to create racing-inspired bucket seats that don't recline, but are ready to accept a four-point safety harness.
Gauges with yellow fonts on white faces are unique to the Superleggera and will melt your retinas with an ethereal light in the darkness. In stark contrast, the flat-bottom, suede-trimmed steering wheel is function redefined and may be the only one in the world left that doesn't have a single button on it – aside from the horn.
As the alphanumeric portion of the vehicle's name implies, the V10 in the LP570-4 churns out 570 Cavalli - the equivalent of 562 horsepower. Lamborghini's E-gear six-speed automated-manual transmission is standard, but, unlike many super sports cars these days, you can still order any Gallardo with a traditional stick.
Twist the key, then turn it off and on again to fire up the engine – an odd procedure – and the dual-plane crank motor awakes from its slumber with a shriek, before settling down into a suspiciously quiet burble. Click the too-small right shift paddle behind the steering wheel to select first gear and it's ready to go.
Even with all-wheel-drive and custom Pirelli P-Zero Corsa tires featuring a tread pattern so shallow that it might as well be drawn on, the Superleggera can lay rubber at all four corners. This is especially true if you use the launch control. Do so and 60 mph is reached in less than 3.5 seconds while 124 mph passes by just after 10, each shift of the transmission along the way as violent as mood swings must be on a planet without chocolate.
Wonderful stuff, but the Superleggera wasn't intended for the dragstrip. Its suspension gets stiffened shocks and sturdier rollbars, dishing them out in a one-size-fits-all stetup. There are no electronic adjustments to be fiddled with here, and the same goes for the steering, which is as direct as having a hand on each front wheel and is unencumbered by a speed sensitivity system that might induce an artificial feel. Stay away from the three-point-turns and you won't mind.
Rough roads are a tough haul, but not as bad as you might expect - because you expect the worst in a car like this. A lifting mechanism to raise the nose is fitted for the times when you encounter obstacles more than 5 inches high. Forget to engage it and the sharp bottom edges of the front air intakes could likely shave the top off of a wheel of Parmigiano-Reggiano left in the middle of the road - a potential hazard in Lamborghini's hometown of Sant'Agata Bolognese.
Fox Car Report is on Twitter! Follow us @foxcarreport
Enter a curve with abandon and the mid-engine wedge begins its semi-circumnavigation by lightly pushing to the outside in classic all-wheel-drive fashion while it waits for you to add a little extra steering, poke at the throttle, or lift off of it before obliging your input with a cinematic wag of the tail. Grip is heroic, and the Superleggera practically reacts to your brain synapses - so they'd better be firing correctly. Despite the electronic stability nannies on board, the car will rip your head off if you don't play nicely. I learned this midway through a slippery exit ramp when I found myself at what felt like a 60-degree angle to the direction of travel, then again facing the other way before finally getting things straightened out.
If you were wondering, there are no thoughts of self-preservation in this situation. Instead, your mind is consumed with calculating how far that very expensive, jutting chin of a front end is from the curb, and how much the guy in the GMC Savana behind you must be enjoying the view.
This is the sort of thing that sets Lamborghini apart and makes its cars an antidote to civilization: the utter disregard they have for the well-being of the unworthy. What else do you expect from an automaker that named a model – the Gallardo LP550-2 Valentino Balboni – after a shop boy turned test driver?
For good measure, more carbon is found in the optional ceramic brakes, which at $16,450 cost more than a nicely equipped Ford Fiesta. These aren't as much about weight savings as they are about keeping the Superleggera away from the walls of your favorite racetrack. Virtually fade-free, they are perfectly progressive in feel and don't squeak the way the ones on the last Gallardo I tested did, so here's to progress. Are they worth it? Please go back two paragraphs for the answer.
As far as the value of the Superleggera as a whole is concerned, at $239,700 it carries a $25G premium over the standard Gallardo. In real terms, that's a lot of money, but as a percentage of the total cost it's about the same as adding a plastic ground effects kit to a Honda Civic, so not out of line at all.
In fact, in many ways the Superleggera is the ultimate factory tuner car, and a god among the mod squad. Thumbs-up were in abundance from drivers behind the wheels of everything from a Nissan 370Z altered to look like a GT-R to a Hyundai Tiburon dressed in aftermarket body parts so flimsy that they were shaking like a hula skirt. I can almost guarantee that if you pull up to someone wearing a hoodie who is not engaged in athletic activity they will supplicate themselves at your feet.
Hmm, I wonder if Mila owns one of those.
----------
2011 Lamborghini Gallardo LP570-4 Superleggera
Base Price: $239,700
Type: 2-passenger, all-wheel-drive, 2-door coupe
Engine: 5.2L V10
Power: 562 hp, 398 lb-ft torque
Transmission: 6-speed, single-clutch, automated manual
MPG: 14 city/20 hwy