2-year-old motorist uses McDonald's drive-thru and Ronald ain't lovin' it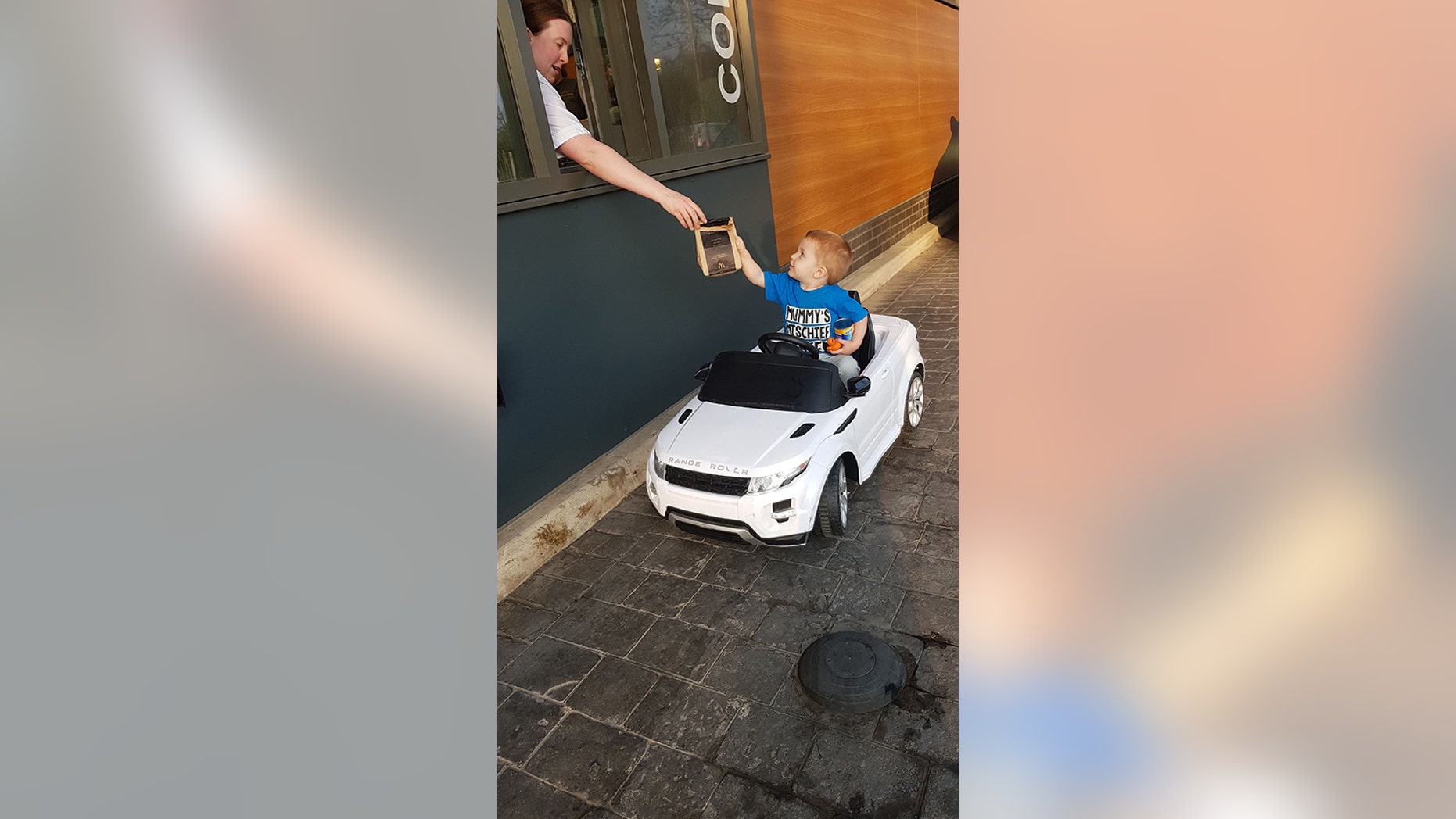 A father in England let his adorable 2-year-old drive his toy Range Rover through a McDonald's drive-thru to order lunch, and the hamburger giant doesn't want it to happen again.
Paul Turner told The Sun that he had walked to the restaurant in Doncaster with his son, Austin, and saw that there were no cars in the drive-thru lane, so he thought it would be cute to let him cruise up to the window and order a cheeseburger.
With a big grin on his face, Austin pulled up in the electric ride-on and just said 'I want a cheeseburger,' then handed over the money to pay for it.
"The staff thought it was hilarious and some others came over to see what was going on," Turner said.
Apparently the folks at corporate headquarters didn't feel the same way.
A spokeswoman told The Sun: "Our drive-thru lanes are specifically designed for roadworthy motor vehicles, and only people in such vehicles will be served. Anyone attempting to use a different mode of transport will be asked to make their order inside. In this instance by serving the child and his parent, our restaurant team did not follow this procedure – and those involved have been reminded of the policy."
It's not the first time McDonald's has had to address its stance, which has come to light on several occasions in the U.K. when cyclists and horseback riders have been spotted using drive-thru lanes.