$2 million Ford custom is the 'King' of SUVs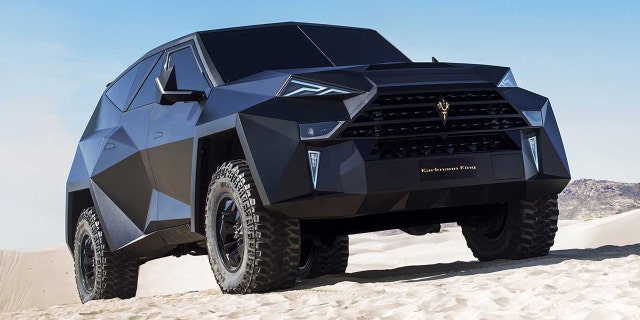 The IAT-designed Karlmann King may be designed to look like a stealth fighter, but you won't miss it coming down the road.
The hulking luxury SUV is based on a Ford F-550 commercial truck and has a price tag as imposing as its size.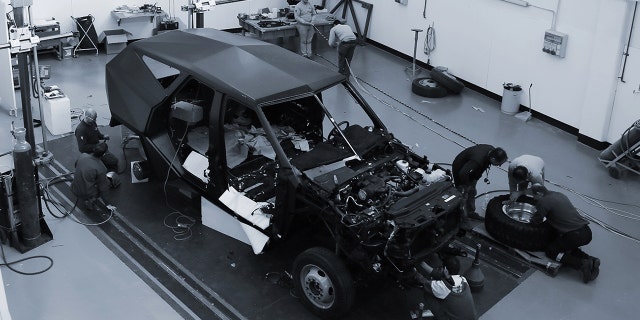 The Beijing-built creation starts at $2 million, but you can easily double that with custom options, which include armored bodywork.
ARE YOU FOLLOWING FOX NEWS AUTOS ON FACEBOOK YET?
The Karlmann King is powered by the Ford's 6.8-liter V10 engine and only has a top speed of 87 mph, but you probably wouldn't want to drive something this big much faster than that, anyway.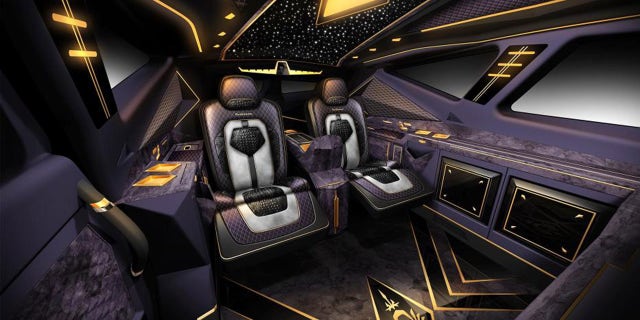 It is equipped with four-wheel-drive and four seats, the rear ones situated in a cabin dressed up like a futuristic night club, with a starry ceiling, mood lighting, widescreen TV, refrigerator and a Nespresso machine to get you through the night.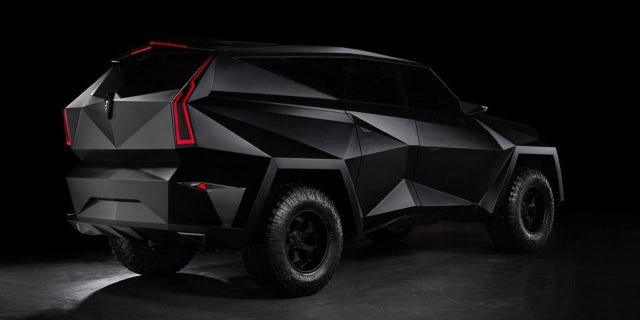 The very cold night. IAT says the truck has been engineered to operate in temperatures from as low as -40 deg to 200 deg.
A six-seat, six-door version is also available, if you act fast. The company only plans to build nine, which is a lucky number in China.
You'll certainly have to be very fortunate to afford one.
THE RHINO XT IS A FAST AND FURIOUS TRUCK: