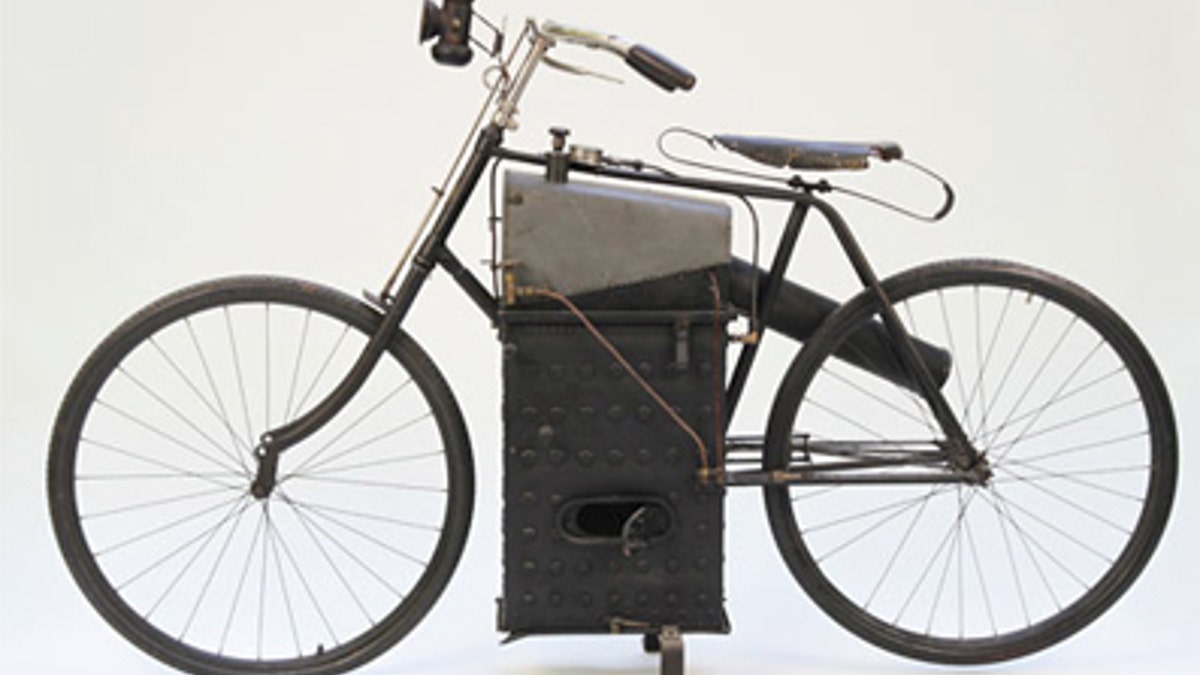 If loud pipes save lives, you might want to think twice about riding this bike, even if you can afford to buy it.
A 1894 Roper Steam Motorcycle will be crossing the block at the Auctions America by RM event in Las Vegas next January, and it could set a record on its way out the door.
Read: World's 'Oldest Running Motor Car' Sells for $4.62 Million at Auction
Built on a Columbia bicycle frame by engineer and inventor Sylvester Howard Roper, the motorcycle is powered by a rectangular coal-fired boiler that looks something like the magazine from a semi-automatic rifle, which is odd because Roper also owned a company that made repeating rifles that used a revolver mechanism.
Controlled by an accelerator located on the handlebars, the two-wheeler is said to have a top speed of 40 mph. Roper reportedly rode it regularly, often making the seven-mile trip from his home to the Boston Yacht Club, where he kept a steam-powered motorboat.
Read: Aaay! Fonzie's Motorcycle Cruising to Auction
Years before this motorcycle, Roper built steam automobiles and a two-wheel steam velocipede that some credit with being the world's first motorcycle. It is currently on display at the Smithsonian Institution.
The 1894 motorcycle is the last vehicle Roper created before he died of an apparent heart attack while riding it on the Charles River cycling track in Boston in 1896. Since then, it has spent the better part of its life in museums, and last traded hands in 1996, a century after Roper's last ride.
The January event will mark the first time that the Roper has been offered for public sale, and the organizers say that it could set record for the highest price paid for a motorcycle at auction, which currently stands a $520,000.