1,500 hp Koenigsegg Regera hits 249 mph in first (and only) gear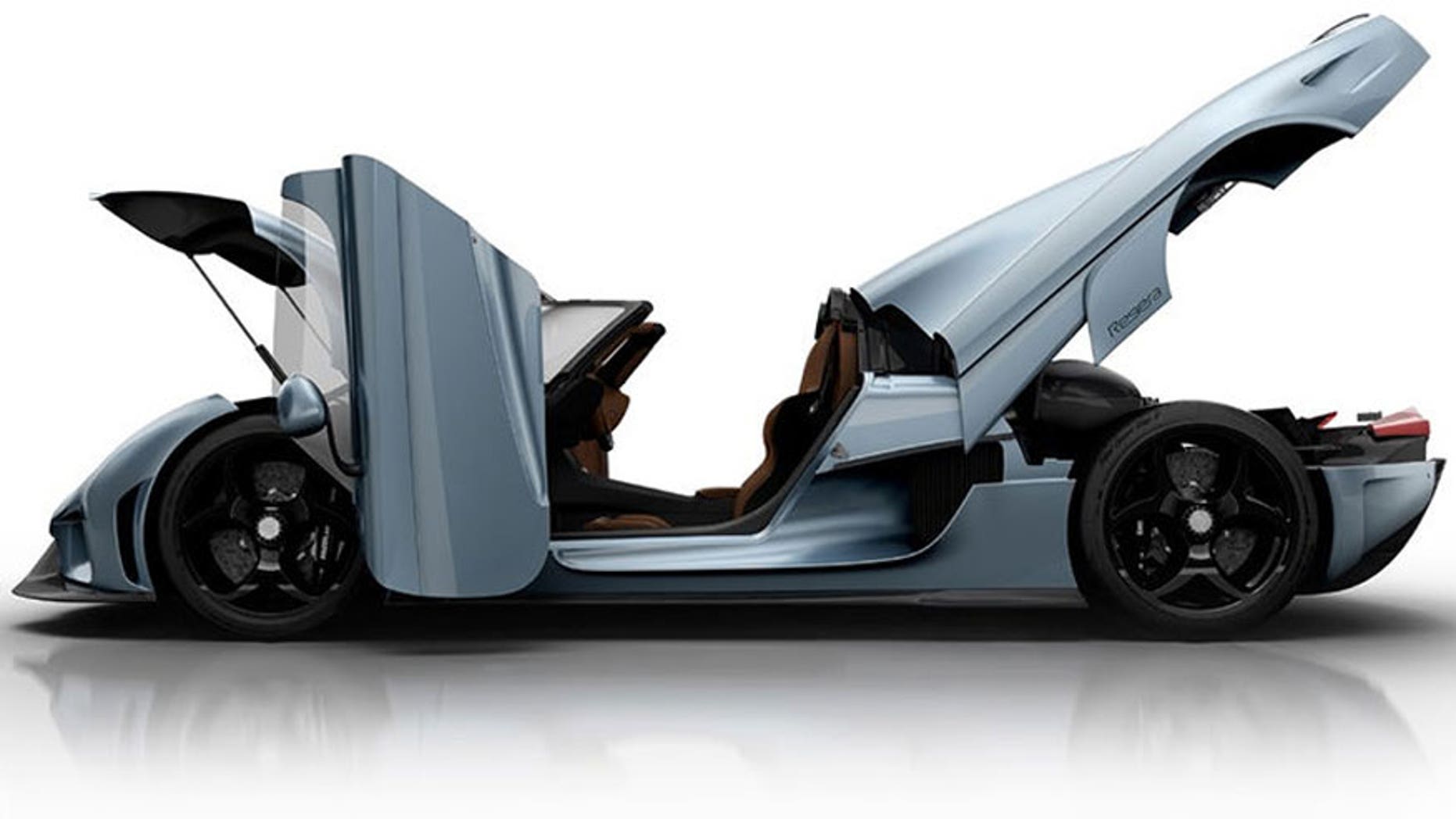 The Koenigsegg Regera is the latest supercar from the small, Swedish brand, and its specifications will blow your mind as easily as the car can blow you away.
The two-seat, mid-motor, carbon fiber machine, whose name means "to reign" in Swedish, features a unique plug-in hybrid powertrain with a total output of 1,500 horsepower, and can reach its top speed 249 mph in less than 20 seconds.
And it does it with just one gear.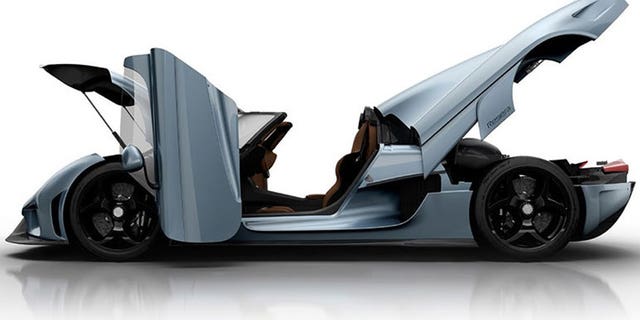 Instead of a traditional transmission, the Regera uses a hydraulic coupling to connect its 1,100 hp, flex-fuel, twin-turbocharged 5.0-liter V8 to the 2.85 ratio rear axle, which it drives directly. Three powerful electric motors, one for each wheel and one for the crankshaft, help fill in any torque gaps as the engine runs through its rev range. As Car and Driver describes it, the coupling slips to about 30 mph, then is fully locked all the way up to the V8's 8,250 rpm redline at the Regera's top speed.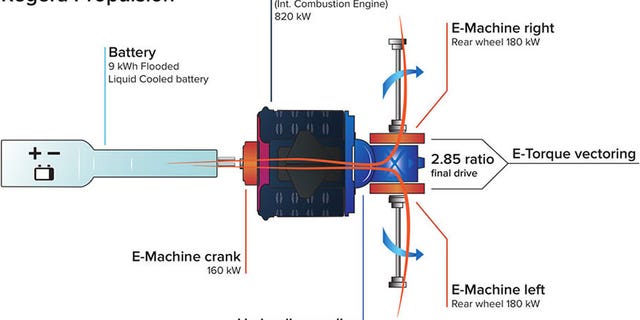 A compact, liquid-cooled 9.27 kilowatt-hour battery pack recovers wasted energy under acceleration and braking, and can also be charged through a port hidden behind the rear license plate. Along with the performance aspects, it can also provide pure electric drive for up to 22 miles with a full charge.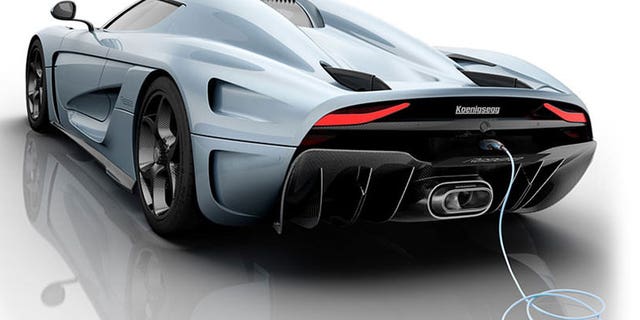 Koenigsegg says the entire kit and caboodle weighs just 194 pounds more than the 7-speed twin-clutch automatic transmission used in its other cars, helping to keep the Regera's total weight under 3,600 pounds.
To make the most of all that power, the electric motors at the wheels provide a torque vectoring effect that enhances handling while an active aerodynamics package adjusts the ride height, various vanes and a deployable rear wing.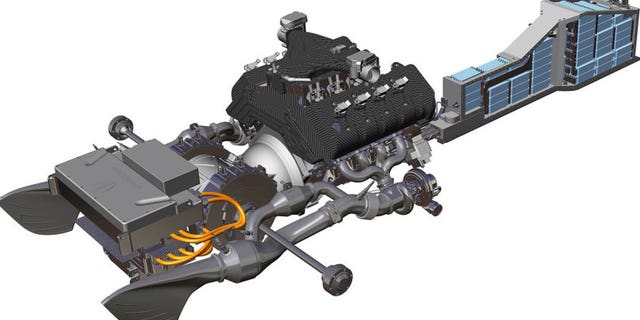 For added techno-sizzle, the doors, engine cover and front trunk lid can all be opened and closed remotely and the navigation system is equipped with WiFi, a 3G cellular connection, and Apple Car Play, which integrates iOS devices.
Koenigsegg is limiting production to 80 cars at a starting price of around $1.9 million.
----------
Throwback review: 2009 Koenigsegg CCXR