15 year-old girl leads police on 100 mph chase in stolen truck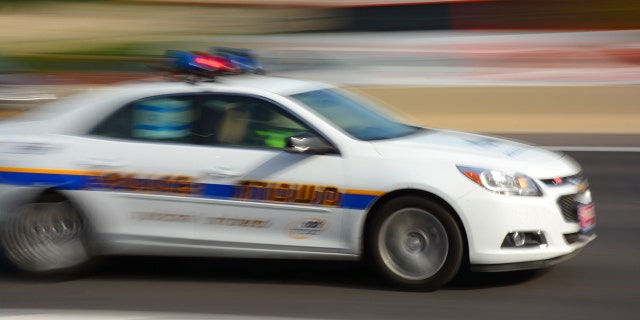 A 15-year-old girl in Idaho has been accused of stealing a Ford F-150 pickup truck and leading cops on a high speed chase, reaching speeds over 100 mph.
It was 4 a.m. on Tuesday morning when an Ada County Sheriff's deputy saw the pickup truck traveling 65 in a 40 mph zone. The deputy pursued, but failed to pull over the speeding truck after the teen ran red light and hit speeds of up to 90 mph.
HIGH-SPEED 18-WHEELER CHASE ENDS IN FIERY CRASH; DRIVER BARRICADED IN TRUCK
An Idaho Press article reported that throughout the pursuit, the 15-year-old was driving at speeds exceeding 100 mph. The teenager lost control of the truck and ended up in a large field.
After maneuvering out of the field, the girl continued on to give chase before the deputies deployed a spike strip to deflate the vehicle's tires.
POLICE CHASE ENDS WITH PICKUP FLYING OVER FENCE
The driver, however, was not alone in the truck. The report states that she was driving four other girls between the ages of nine and 15.
All of the girls were taken into custody.
The driver was charged with felonies of eluding arrest and grand theft.