10 great used cars for teens under $10,000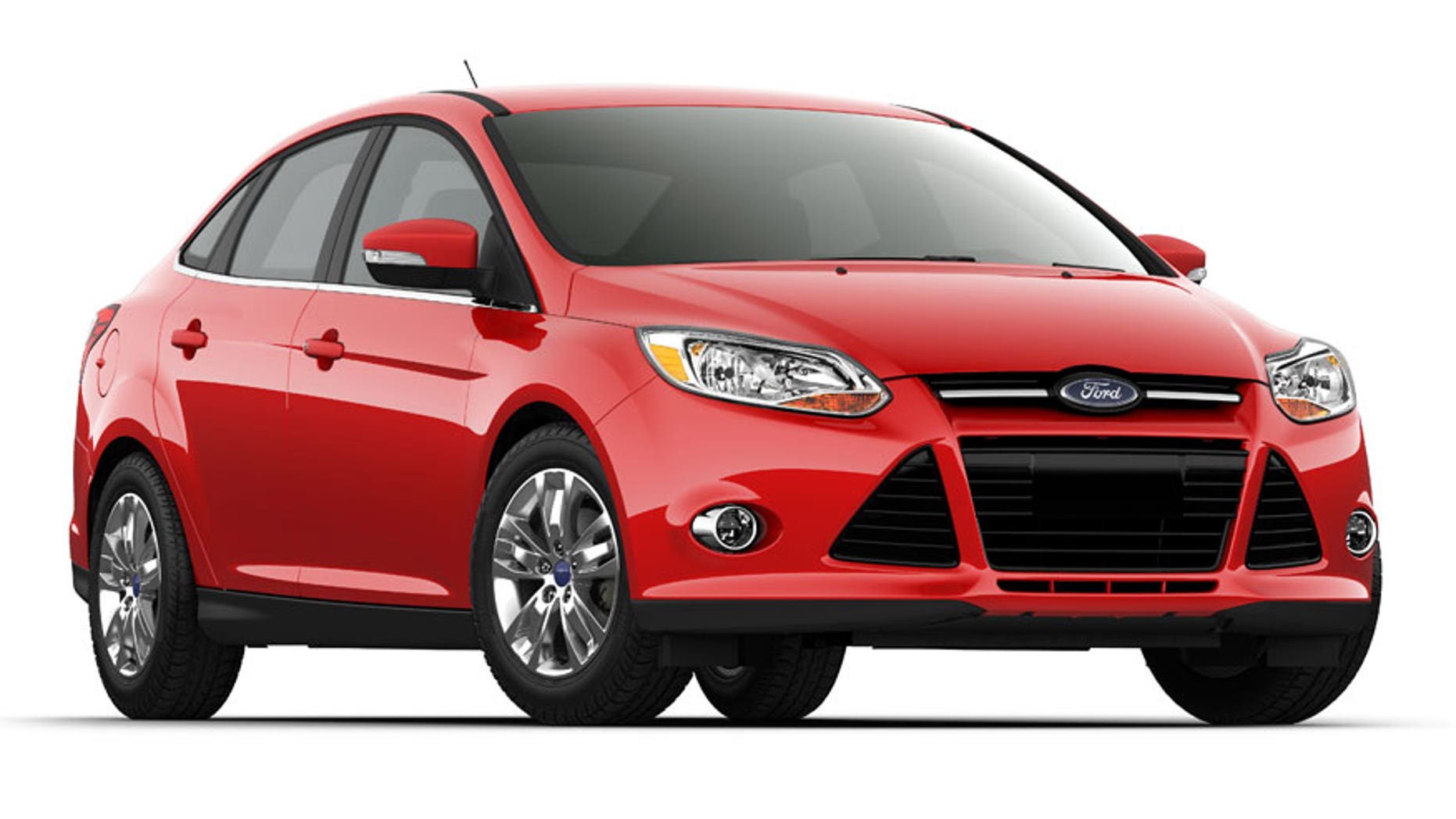 Choosing a car for a teen driver requires making tough financial decisions just as college bills loom on the horizon. The temptation, and often the necessity, is to buy an inexpensive older model. But going too cheap has trade-offs that could jeopardize the safety of your child.
Automobile crashes are the leading cause of death for 14- to 18-year-olds. And the fatal crash rate for teen drivers is three times as high, per mile driven, as for the rest of the population. That means you shouldn't skimp on safety when choosing a used car for your young driver.
We've identified a few critical features for your teen's first car that will help keep him or her safe without depleting the college piggy bank. One must: Be sure your kid's car comes with electronic stability control—the most effective safety advance in cars since the seat belt—as well as side and curtain airbags.
Other important considerations: Cars should handle well in our emergency maneuver test and have good stopping distances (measured on factory tires). There's also the tricky middle ground of finding a car quick enough to get out of the way of trouble but not so fast as to get into it. All of the cars here meet those requirements.
More From Consumer Reports
Weight and size play a crucial role in safety. But we believe teens should drive sedans and not SUVs because SUVs' higher center of gravity tends to make them less stable and because they encourage bringing a gaggle of distracting friends along for the ride.
Phoning while driving—even hands-free—is something we strongly discourage among teens. However, emergencies arise. So this list calls out cars that feature Bluetooth connectivity to reduce distraction.
While you're waiting for your new driver to return with the keys to your own prized ride, check out our top 10 affordable suggestions for his or her first car.
Starting at $8,125
It may scream "rental car," but the Malibu is solid, comfortable, and quiet. Its straightforward controls are a big help for teens. The pedals and steering wheel adjust for reach, which could make it an especially easy fit for teens who haven't yet hit their growth spurt. There's plenty of elbow room, and the seats are well-padded, especially if you find a Malibu with optional leather. Steering feel is light but accurate, and handling is responsive to help your teen swerve away from trouble. The four-cylinder engine is quiet and refined, and the car gets a respectable 25 mpg overall.
Read the complete Chevrolet Malibu road test.
Starting at $6,050
The fun-to-drive Focus has an upright seating position that provides a good view down the road. The optional Sync infotainment system makes phone connections hands-free. For a compact car, the cabin has easy access and a larger backseat for two than you would expect from the outside. An optional manual transmission allows a kid to learn to drive a stick—which also will keep his or her hands busy and away from texting. The biggest downsides are a noisy and cheap-­feeling interior, although that won't matter much to teens happy to have their own wheels.
Read the complete Ford Focus road test.
Starting at $8,075
Bigger than the Focus, the midsized Fusion offers a more sophisticated interior and better handling and ride than its little brother. Sync Bluetooth con­nectivity and voice commands are available, but the distracting MyFord Touch system is an option to avoid. Center-console controls are simple, although some are oddly placed. The Fusion has a spacious interior and better-quality seats than other cars in the segment. The four-cylinder engine is backed by a smooth, quick-­shifting six-speed automatic transmission, though the engine is noisy when accelerating.
Read the complete Ford Fusion road test.
Starting at $5,225
Comfortable, quiet, and daresay almost luxurious, the midsized 2006-2010 Sonata has a pillowy ride—although the trade-off is numb handling. Freshened for 2009, the four-cylinder engine and five-speed automatic deliver quiet acceleration, with very good gas mileage at 26 mpg overall. The backseat will hold three across comfortably, but front-seat support sags on long trips. A redesign in 2011 brought swoopy, coupelike styling, but at a sacrifice of rear-seat head room for double dates. The newer models racked up an impressive 27 mpg overall.
Read the complete Hyundai Sonata road test.
Starting at $8,650
Kids bouncing off to college tote lots of boxes. And the Soul may be just the boxy appliance to deliver them. It gets impressive mileage and offers all of the features your child wants along with all of the safety features you demand. Kia's Uvo connection system will play songs from a smartphone and enable hands-free calling to reduce distraction. The tall, upright driving position gives a good view ahead—although thick rear pillars create big blind spots. The engine revs loudly, and the Soul's ride is jouncy. Still, the distinctive hatchback shape and versatility give the Soul a cool personality for your hipster-in-training.
Read the complete Kia Soul road test.
Starting at $9,825
We should get commission checks for how many people we've advised to buy this car. The Mazda3 is safe, fuel-efficient, reliable, and a blast to drive. It comes in either sedan or hatchback form. Mazda3 s models have a more powerful engine than Mazda3 i models, but we don't think teens need the extra boogie. Either way, the Mazda3 has spacious front seats and provides a nimble but reassuring ride, unusual for an econobox. You can get leather, navigation, and seat heaters, as well as rudimentary Bluetooth phone pairing. Its responsive handling and tidy size make it easy to dart away from trouble.
Read the complete Mazda3 road test.
Starting at $8,375
One of the sportier midsized sedans on the market, the Mazda6 has a supple ride, with sharp steering and composed handling. The four-cylinder engine has no problem propelling this sedan, but cost cutting is evident in the pronounced road noise that seeps into the cabin. A long seat cushion and telescoping steering wheel make the Mazda6 a perfect fit for tall teens. Find a model with blind-spot monitoring—a boon to young drivers. Grand Touring models have larger, grippier tires, along with better seats and a nicer interior. Heck, you might borrow this car from your child.
Read the complete Mazda6 road test.
Starting at $7,300
If your teen needs the cargo space of an SUV for a cello or hockey pads, check out the RAV4. It's maneuverable, with precise handling, and has available all-wheel drive for inclement weather. The ride is choppy but still better than that of its competitors. The 2006 redesign has a longer wheelbase, providing more room for carrying dorm supplies with the backseats folded down. Blue­tooth hands-free phone pairing became available with the 2006 redesign. We recommend staying away from third-row-seat versions; accident rates rise dramatically as more teens pile into a car.
Read the complete Toyota RAV4 road test.
Starting at $7,250
A sophisticated small car, the Jetta handles enthusiastically and rides smoothly, with good stability under duress. The 2.5-­liter, five-cylinder engine gruffly snorts power to the wheels, but fuel economy is below aver­age. Large windows give it wide-open visibility. Controls are intuitive. Seats are firm and comfortable; the backseat and trunk are spacious. The interior is dressed in materials and features that feel pulled from a pricier car—such as an air-conditioned glove box and center console to keep sodas and snacks cool. Reliability is good. Its cuteness quotient is high.
Read the complete Volkswagen Jetta road test.
Starting at $7,700
Call it geek chic. The Rabbit and Golf have been among the best-selling cars worldwide for decades—but haven't really caught on in America. The hatchback's interior packaging is remarkably handy, whether transporting second-­row passengers or loading up for a road trip. The Rabbit feels a bit built-to-price, but simultaneous with its rename to "Golf" in 2010, the interior fit and finish and features improved markedly—without detracting from the agile and secure handling, comfortable ride, and supportive front seats. It has the same thirsty engine as the Jetta.
Read the complete Volkswagen Golf road test.
This article also appeared in the June 2015 issue of Consumer Reports magazine.
Copyright © 2005-2015 Consumers Union of U.S., Inc. No reproduction, in whole or in part, without written permission. Consumer Reports has no relationship with any advertisers on this site.