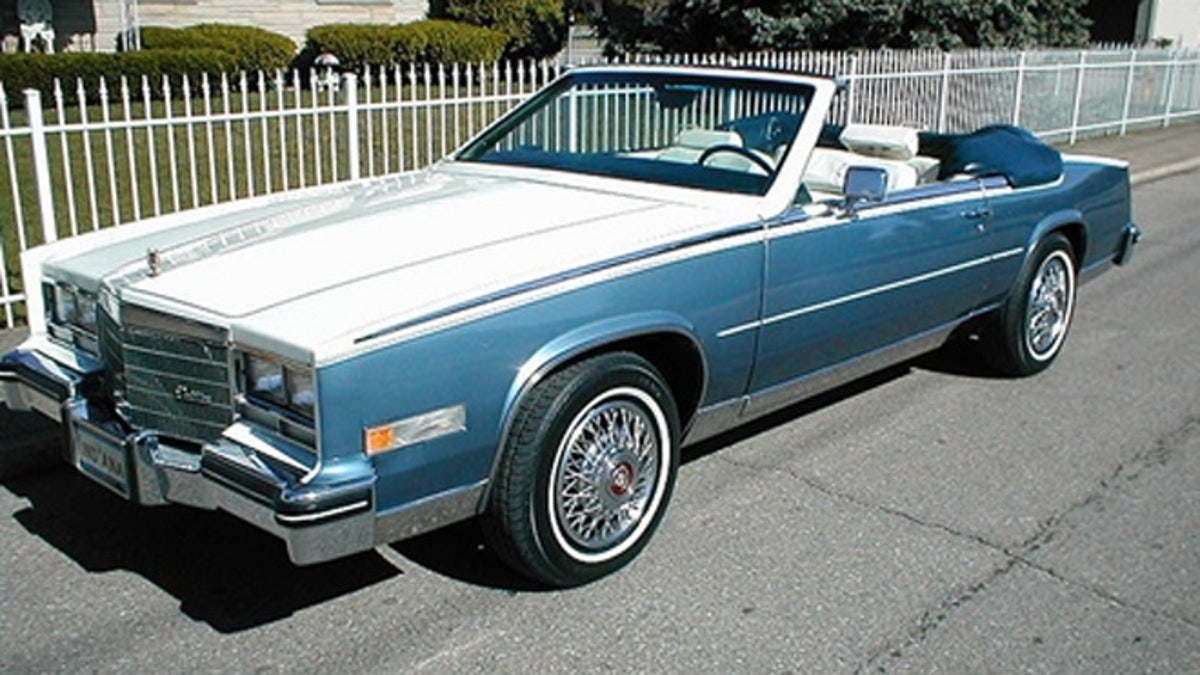 Fall is pretty much in the air but there's still some summer driving to be had. Now might be the time to latch on to a great classic convertible — maybe even at a discount — from sellers who sense the window closing on their selling season. You can't go wrong with any of these bargain drop tops:
1984-1985 Cadillac Eldorado: The handsome downsized Eldo led the resurgence of convertibles. These are still reasonably priced until '80s classics start to catch on. Buy now.
1984-1985 Buick Riviera: A twin to the Eldo, the Riv was curvy where the Eldo was creased. Very handsome and very undervalued.
1973-74 MG Midget: Think of it as a very unsafe Smart car. A tiny underpowered British drop top that is way cute as well as a nippy handler, these cars get insanely good gas mileage. 1973 and 1974 were arguably the prettiest model years.
1979-81 Fiat Spider 2000: Why these remain solidly entry-level sports cars is a mystery to us. Reasonably quick, with a slick five-speed transmission and a great convertible top plus styling by the famous house of Pininfarina. At current prices, there's no excuse for not buying a great example.
1965-69 Chevrolet Corvair: Forget the Nader nonsense, second-generation Corvairs are very special cars, and the convertibles are especially pretty. Corvairs are one of the few classic '60s American convertibles that can still be had cheap. Don't believe us? Jay Leno owns one. Enough said.
1987-93 Ford Mustang GT: If there's a muscle car Hall of Fame, the '87 Fox platform Mustang should have a bronze statue. This was the car that brought back American V-8 performance and ended the "malaise era."
1962-80 Triumph Spitfire: It's a to-may-toe versus to-mah-toe thing with the Spitfire versus the Midget, but we give a slight edge to the sexier Spitfire. Both cars exemplify the adage that it can be fun to drive a slow car fast. Spitfires are thrifty with gas mileage just like Midgets.
1984-1985 Toyota Celica GT-S: Toyota also helped bring back convertibles from the brink of extinction. The rare, rear-wheel-drive Celica looked fantastic and was roomy, comfortable and well-built. Just under 5,000 were built for Toyota by American Specialty Cars in California.
1960-62 Studebaker Lark Regal: Studebaker is a classic American orphan make that fewer and fewer people remember. The South Bend, Ind.-based company built interesting cars that are finally starting to get pricey. Six-cylinder Lark convertibles are ridiculously cute and still can be found for less than 10 grand.
1990-91 Porsche 944 Cabriolet: Shockingly, there's a Porsche on our list of 10 under 10 grand. The last of the very successful 944 series was offered in a full convertible. They're great handling cars that look like a million bucks for far, far less.