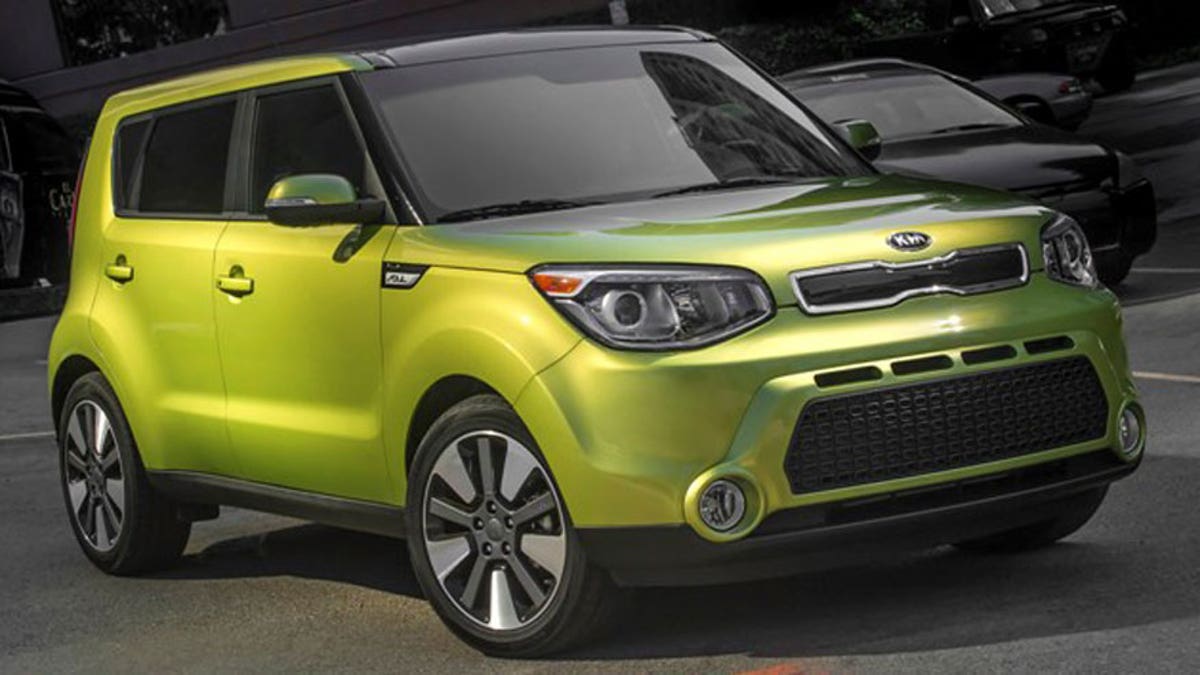 It is a simple fact of life: Many seniors begin having limitations long before they lose their driving ability. Age takes it toll on flexibility and vision, meaning many older drivers experience an increased challenge simply getting in and out of their vehicles and being able to see out properly.

Despite the huge, growing market, automakers have been somewhat hit or miss in designing cars that are friendlier for seniors. Some are designing controls with larger buttons and more readable labeling. For drivers who find it difficult to turn their heads, features such as rear-backup cameras, blind-spot-detection systems, small convex mirrors added to a car's regular side mirrors, and cross-­traffic alerts that detect passing cars in the rear when backing up help increase visibility and awareness of surrounding cars.

To help seniors narrow their vehicle choices, we have compiled this list of new and used vehicles that scored well in Consumer Reports tests for access, visibility, front-seat comfort, driving position, and controls. Most vehicles have average or better reliability (others are still new to have data), and most have standard electronic stability control.
Putting the prices in perspective for the 2014 models, the charts indicate the potential savings below MSRP, based on incentives and negotiation, and the typical price others have been paying for a base version of each model, illustrating the typical savings buyers have experienced. Click through the model names to get more detailed pricing and other information.
The Impala does an impressive job at reinventing the big American sedan, earning a high overall road test score from Consumer Reports. Interior quiet and ride comfort rival some luxury sedans. Even though the car is packed with all of the latest connectivity, the controls are simple and straightforward to use, with lots of old-fashioned knobs and buttons. Forward-collision monitoring, lane-departure warning, and blind-spot monitoring are standard on LTZ models and are an affordable option on the lower-level LT. While we'd go with the 3.6-liter V6 for its blend of swift acceleration and decent fuel economy, the four-cylinder version is surprisingly refined with decent pep. Two downsides: Rear visibility is tough, so make sure you get one with a rear camera. And we don't know reliability yet on this new design.
More From Consumer Reports
| Make & model | MSRP | Invoice | Potential savings below MSRP | Average transaction |
| --- | --- | --- | --- | --- |
| 2014 Chevrolet Impala (base) | $27,670 | $27,267 | 5%+ | $25,751 |
Fans of the traditional rear-wheel-drive American luxobarge will find an awful lot to like in this updated rendition. The 300 rides very well and is super-quiet inside. Controls with Chrysler's excellent Uconnect 8.4-inch touch-screen system are easy to use. It is full of all of the latest infotainment features, but they don't prove imposing or overwhelming to use. Visibility and interior quality is much improved over earlier (2005-2010) 300s. While you can get a rumbling Hemi 5.7-liter V8, we'd opt for the 3.6-liter V6 with the eight-speed automatic that became available in 2012. A full array of electronic safety gear, including forward-collision alert and blind-spot monitoring, is available too. Finally, if you live where it snows a lot, consider the optional all-wheel-drive.
| Make & model | MSRP | Invoice | Potential savings below MSRP | Average transaction |
| --- | --- | --- | --- | --- |
| 2014 Chrysler 300 (base) | $31,990 | $30,776 | 15%+ | $26,881 |
While many modern sedans move toward being sleek and coupelike, the Accord focuses on being generously accommodating for the driver. Visibility is fantastic and even tall drivers will have plenty of room. The latest redesign, introduced in 2013, improved fuel economy and reduced some of the Accord's traditionally high road noise. These Accords also come with a standard backup camera, and EX-L and higher trim levels have standard forward-collision and lane-departure warning systems. Crash test results have been excellent. The four-cylinder has plenty of power; we'd skip the optional six-cylinder.
| Make & model | MSRP | Invoice | Potential savings below MSRP | Average transaction |
| --- | --- | --- | --- | --- |
| 2014 Honda Accord (base) | $22,745 | $21,091 | 5%+ | $21,250 |
Don't just think of minivans just as transportation for families with young children. Turns out a lot of vans are actually purchased by empty nesters. Giant doors and low floors make access easy; seats are big, wide and comfortable; and there is plenty of room for presents for the grandchildren—or the kids themselves. It's hard to beat a minivan as a road trip machine. Based on our tests, the Honda Odyssey is the best minivan you can buy. It gets decent fuel economy at 21 mpg overall and drives like a smaller sedan. Plus, 2014 brought an update that improved already-good crash protection and added electronic safety aids such as forward-collision warning on EX-L and higher models.
| Make & model | MSRP | Invoice | Potential savings below MSRP | Average transaction |
| --- | --- | --- | --- | --- |
| 2014 Honda Odyssey (base) | $29,655 | $27,460 | 5%+ | $27,530 |
Kia aims the Soul at young buyers, with advertisements featuring rapping hamsters, but it turns out that the boxy Soul is super-practical for more mature drivers who are young at heart. Chair-height seats and big doors make for easy access. Compact dimensions aid parking and visibility is quite good. A generous options list lets you load up the Soul with features once exclusive to luxury cars, such as a heated steering wheel and ventilated seats. Even with all the goodies, the Soul is still relatively inexpensive and fuel-efficient. One note: We don't know if this new design will be reliable or not, but a long warranty adds some piece of mind.
| Make & model | MSRP | Invoice | Potential savings below MSRP | Average transaction |
| --- | --- | --- | --- | --- |
| 2014 Kia Soul (base) | $15,695 | $15,536 | -- | $15,697 |
Among the best midsized SUVs—with some serious luxury touches thrown in—the 2005-09 RX is powered by a refined and responsive V6 that returned between 18 and 19 mpg overall. Expect a very comfortable ride and a well-detailed interior that's plush and quiet. The rear seat is roomy, but cargo capacity is modest. A hybrid model was also available that boosted fuel economy to 23 mpg overall. A redesign for 2010 saw improvements in fuel economy; the V6 delivered 21 mpg while the hybrid got 26 mpg. But some controls became more cumbersome with the navigation system, which inherited a mouselike controller atop the console. Also, the sloped styling impairs rear visibility and cargo volume. Reliability has been consistently above average.
| Make & model | MSRP | Invoice | Potential savings below MSRP | Average transaction |
| --- | --- | --- | --- | --- |
| 2015 Lexus RX 350 (base) | $41,705 | $39,666 | 5%+ | $40,129 |
No car is better designed for the older driver—or any driver who values easy access and great outward visibility—than the Subaru Forester. Visibility is among the best on the market thanks to large square windows and thin roof pillars. Access is super-simple, and controls are basic and easy to use. And the Forester is a cinch to drive and park. All-wheel drive adds wintertime traction, and stability control was standard in these highlighted years. The 2014 and newer models are considerably more fuel-efficient and have reduced levels of road noise—a welcome improvement. Newer models also offer Subaru's EyeSight suite of safety features, including lane departure and forward-collision warning.
| Make & model | MSRP | Invoice | Potential savings below MSRP | Average transaction |
| --- | --- | --- | --- | --- |
| 2015 Subaru Forester (base) | $23,045 | $22,145 | 5%+ | $21,986 |
This generation of the Avalon hit a sweet spot. Spacious, quiet, cushy-riding, fuel-efficient, and very reliable, the Avalon is a terrific used car choice. Touring models add a touch more control to the suspension and handling without ruining the comfortable ride. Look for optional stability control, made standard after 2009. Newer Avalons have shifted away from being big and comfy cruisers, now suffering from squashed visibility and an unseemly stiff ride.
If an Avalon is too big for you, go with a Camry; it offers many of the Avalon's attributes in a more manageable size. Long known for having a comfortable ride and quiet cabin, the Camry also has easy access and good visibility. Another plus: The Camry enjoys above-average reliability. The consistently most reliable version also turns out to be the most fuel-efficient: the Camry Hybrid. Stability control became standard in 2010. (The 2014 Camry is not recommended, but the updated 2014.5 Camry meets the recommendation requirements.)

| Make & model | MSRP | Invoice | Potential savings below MSRP | Average transaction |
| --- | --- | --- | --- | --- |
| 2014.5 Toyota Camry (base) | $23,235 | $22,082 | 5%+ | $21,466 |
While SUVs offer some advantages for an older driver, like a raised seating position that helps visibility, sometimes they require a big climb to get in or ride like trucks. The Highlander has always managed to avoid those brutish tendencies. All three generations of the Highlander have easy access, plenty of glass for good vision, and drive more like a station wagon than a pickup. Redesigned in 2014, the latest Highlander has a standard backup camera and handles better than earlier versions. A full slate of electronic safety features is available, but unfortunately only on the Limited model.




| Make & model | MSRP | Invoice | Potential savings below MSRP | Average transaction |
| --- | --- | --- | --- | --- |
| 2014 Toyota Highlander (base) | $30,075 | $28,470 | 5%+ | $28,978 |
Copyright © 2005-2014 Consumers Union of U.S., Inc. No reproduction, in whole or in part, without written permission. Consumer Reports has no relationship with any advertisers on this site.