$1.6 million Hennessey Venom F5 designed to go 300 mph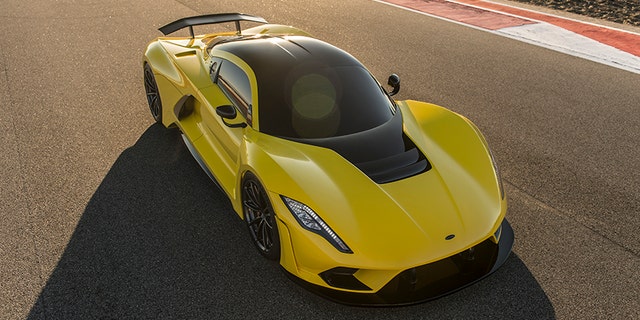 Hennessey Special Vehicles has revealed what aims to be the first 300 mph street legal production car.
The Venom F5 was designed in house by the Texas-based company and features a carbon fiber body and mid-engine chassis, rear-wheel-drive and a twin-turbocharged 7.4-liter V8 rated at 1,600 hp and 1,300 lb-ft of torque.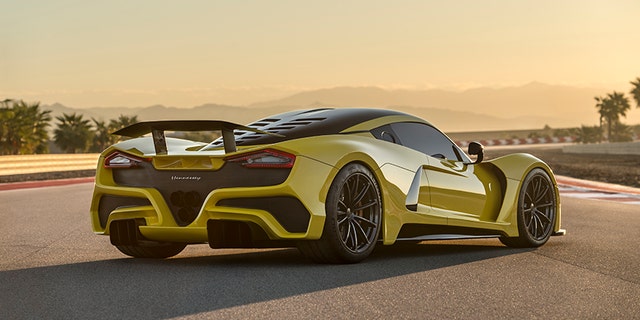 Hennessey says the 2,950-pound car will be able to accelerate to 186 mph in under 10 seconds, and go from 0 mph to 249 mph and back to 0 mph in less than 30 seconds, which would smash the current record of just over 36 seconds.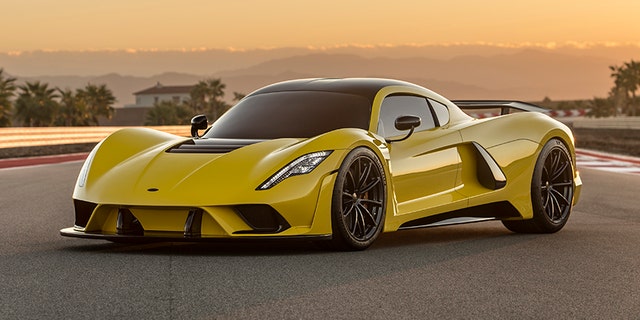 Hennessey's last supercar, the Venom GT, hit a top speed of 270 mph with just 1,244 hp, but was hampered by poor aerodynamics. The Venom F5 has a much sleeker body, with flow through air channels and an adjustable rear spoiler that can be configured to maximize its maximum velocity.
Road tests of the Venom F5 are set for next year with deliveries scheduled to begin in 2019. Hennessey plans to build no more than 24 at a price that starts at $1.6 million.