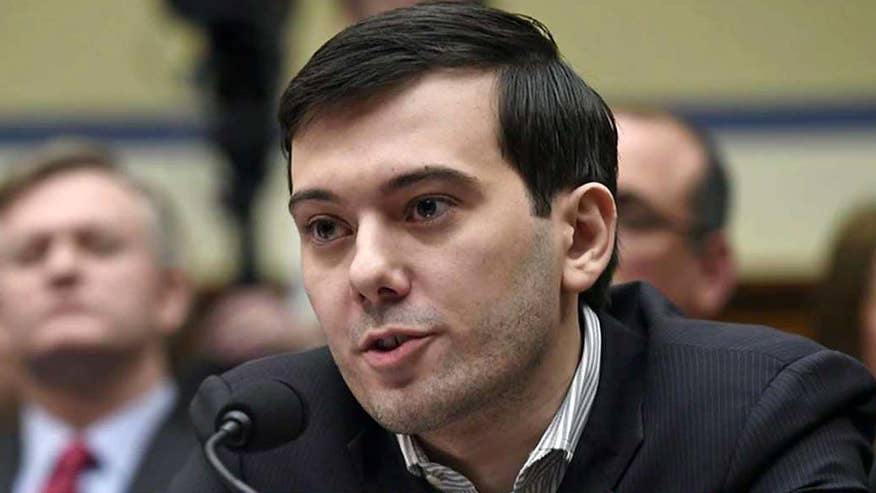 Embattled "Pharma Bro" Martin Shkreli is becoming quite the jet-setter despite his pending federal court case on charges of securities fraud.
A Brooklyn federal judge on Thursday approved the 33-year-old's request to travel outside the area again — this time to Cambridge, Mass. — after he submitted a letter asking to be allowed to go to Harvard University for a speaking engagement.
NOT FEELING THE LOVE: PAKISTAN'S CAPITAL SAYS 'NO' TO VALENTINE'S DAY
The disgraced former pharmaceutical exec and hedge-fund manager is out on $5 million bail and must receive the court's permission to travel outside the New York City metro area. He is accused of conducting an $11 million Ponzi scheme.
Shkreli, 33, also has been labeled the "Most Hated Man in America" for jacking up the price of a potentially life-saving drug by nearly 5,000 percent.
Last month, Shkreli traveled to the University of California, Davis, to speak at an event hosted by the school's student Republican club, although the engagement was canceled after protesters barricaded the venue's entrance.
Shkreli was allowed to travel to DC a few days later to attend President Trump's inauguration.
He will head to Harvard on Feb. 15 and return Feb. 16, he told the court.
Click for more from The New York Post.