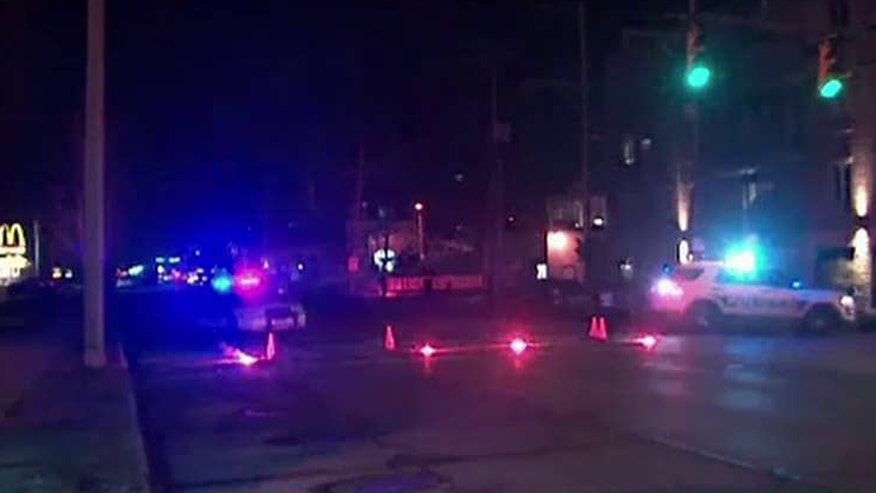 An Ohio police officer was in critical condition Sunday, hours after he was allegedly shot by an accused arsonist while the officer was serving a warrant, authorities said.
The suspected gunman, Lincoln Rutledge, allegedly opened fire on SWAT officers who were serving a felony arrest warrant around 3 a.m. Sunday morning, officials told FOX28.
SWAT officers came under fire when they attempted to move near to the suspect's apartment with an armored vehicle. That's when the unnamed officer was hit. That Columbus Police Officer was described only as a veteran officer who was well-liked and respected.
"Our officer is in very critical condition," Police Chief Kim Jacobs said. "We won't know what happens to him for some time at this point in time. We do need everyone to pray for him."
A fire erupted at Rutledge's apartment complex during the standoff, displacing six families, The Red Cross said. The 44-year-old Rutledge finally gave up around 7:15 a.m. after a loud bang was heard inside the apartment that police say was part of a strategy to end the standoff.
Rutledge, who was wanted in connection with a fire at a home on Saturday, was eventually arrested after a standoff. He's been charged with attempted murder for the shooting of the police officer. Rutledge was treated for smoke inhalation and an apparent gunshot wound.
Jacobs said the SWAT team was present because of what she called "erratic behavior" by the suspect and because police knew he had access to guns.
She said it was difficult to explain why the suspect decided to open fire, but emphasized it's a dangerous time for police.
"There are some very desperate people out there, very dangerous people out there," Jacobs said. "Sometimes they choose to go out in a certain way and-or take us on in a certain way."
The Associated Press contributed to this report.