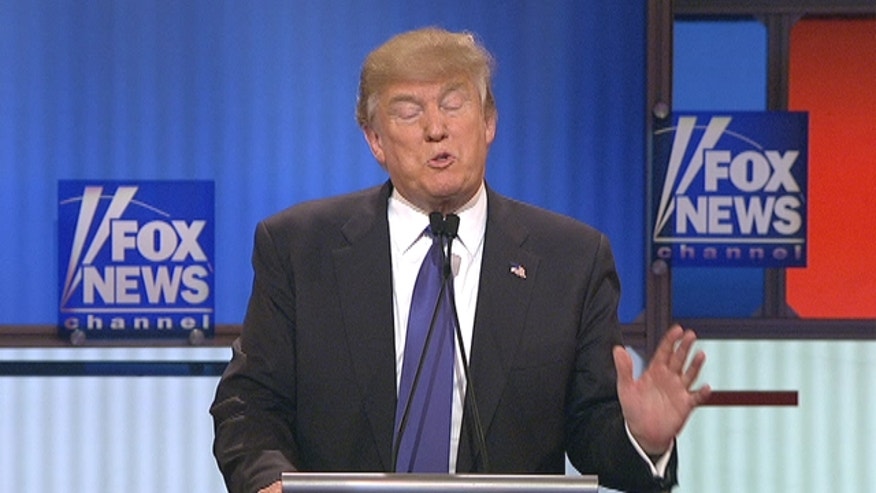 Almost 1 million jobs in the United States are held by foreigners on an H-1B visa, a temporary permit for highly skilled workers, according to an eye-popping study by Goldman Sachs.
President Trump has been highly critical of the program and has suggested he would scale it back. Critics, like Trump, say companies abuse it to hire cheap labor.
Those critical of the program say the time is now for Trump to reform it.
"We estimate that 900,000 to 1 million individuals are working under H-1B visas in the U.S. today," said the Goldman Sachs study, which was published in February, "based on the assumption that most existing visas are renewed for a second term, and that about two-thirds of qualified H-1B visa holders eventually apply for a green card."
BUSINESSES BRACE FOR TRUMP DECISION ON H-1B VISAS IN WAKE OF SESSIONS PICK
Last week, when asked about progress on H-1B visa reform, Press Secretary Sean Spicer said Trump was reviewing the issue. He did not offer a timetable on when Trump would make changes to the visa program but an executive order revamping it is reportedly under review.
"The president's actions that he's taken in terms of his executive order and other revamping of immigration policy have focused on our border security, keeping our country safe, our people safe. And then, obviously, whether it's H-1B visas or the other one – spousal visas – other areas of student visas," Spicer said. "I think there is a natural desire to have a full look at – a comprehensive look at that."
The H-1B visa is an employment-based, non-immigrant visa category for temporary workers. To obtain one, an employer must offer a foreigner a job and then apply for his or her H-1B visa petition with the U.S. Immigration Department. Under the visa, the foreigner is allowed to work but is required to return home after five years – but the work permit could be extended.
The visa was created so companies could find workers in hard-to-fill, highly specialized positions.
TECH TITANS SLAM TRUMP'S CONTROVERSIAL IMMIGRATION MOVE
"Congress intended the H-1B program to allow an employer to hire a skilled foreign worker in a specialized occupation when the employer could not find an American worker with needed skills and abilities," Sen. Dick Durbin, D-Ill., said last year at a Senate Judiciary Committee hearing.
But some argue it is being abused to bring in cheaper labor from outside the country. Trump released a statement last year saying H-1B is neither "high-skilled nor immigration."
"These are temporary foreign workers, imported from abroad, for the explicit purpose of substituting for American workers at lower pay," he said in a statement. "I will end forever the use of the H-1B as a cheap labor program, and institute an absolute requirement to hire American workers for every visa and immigration program. No exceptions."
In late February, the Trump administration announced that it would temporarily stop allowing expedited applications for H-1B visas – a change that may be a precursor to a broader overhaul of the visa system.
Although H-1B visas are not limited to IT and tech positions, such positions are the ones that would be most affected. According to the Goldman Sachs report, "While H-1B visa holders comprise only 0.6-0.7 percent of total U.S. jobs, we estimate they comprise about 12-13 percent of tech-related jobs."
This year, the H-1B visa season begins April 1st.