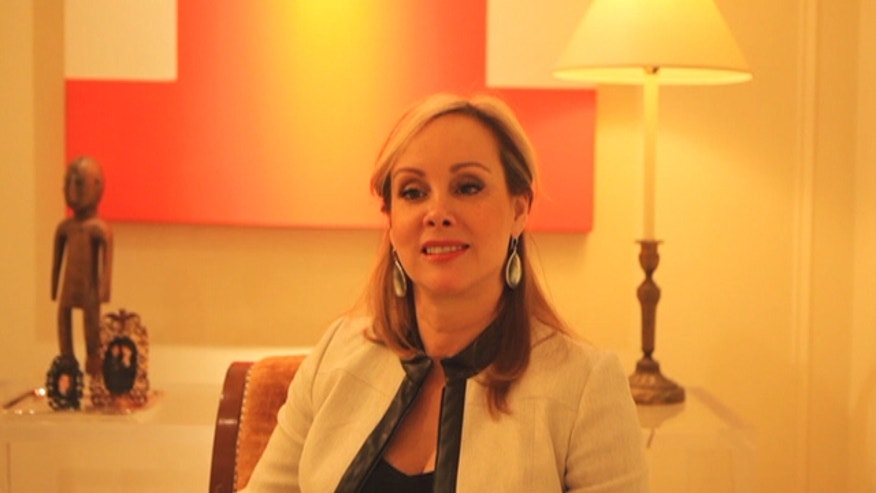 She has been listed by the New York Post as one of New York's top 25 Latino movers and shakers.
Born to a prominent Puerto Rican family, Yaz Hernandez tends to be described as an adventurous, passionate Latina. She always dreamed of living in New York City. Her favorite song: "New York, New York."
After studying at the Fashion Institute of Technology (FIT), located at the very heart of New York's garment district, she entered the runways world and in just nine years became the president of Mondi, a German fashion label. Next in her to-do list is to launch an Internet company.
Today Yaz gives back. She is a trustee for the FIT College, serves as vice chair of the board of trustees of El Museo del Barrio, New York's leading Latino cultural institution and museum, and is a member of the Tate Modern's Latin American Acquisitions Committee in London.
Considered one of the most influential Latino philanthropic women in NY, Yaz is well known for orchestrating some of the most prominent events on the Big Apple's social calendar. El Museo del Barrio's annual spring gala, for example, is one of the top events in the city, where —if you are lucky enough to get invited— you can mingle with Kate Winslet, Carolina Herrera, Placido Domingo, Oscar de la Renta, Mario Testino, Eleonora Kennedy to name a few. She definitely knows how to throw a party.
Hernandez loves people. She brings people from different cultures and interests together. And her generosity is well known: no month passes by without at least one event at her Park Avenue apartment, and most likely for a good cause.
Her soul mate and husband, Valentin Hernandez, and her share the same passion, art. They are prominent collectors, especially of Latin art, hence her passion for sharing Latin culture with kids that have been born in the United States. She wants them to learn about their heritage.
But things have not always been easy for her. She survived breast cancer with courage and a smile.
Hernandez's legacy is to pass on to the new generations, starting with her son Valentin Jr., her love of the arts. She is currently forming a new group of young professionals and educating them on being effective junior board members.
Follow us on twitter.com/foxnewslatino
Like us at facebook.com/foxnewslatino