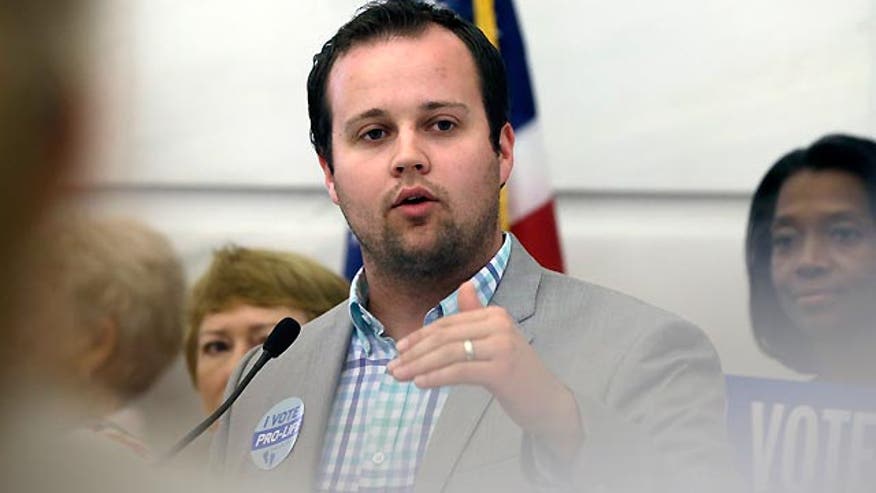 Josh and Anna Duggar have long-been plagued by rumors that their marriage is over. And now a new report from InTouch is claiming that Anna is pulling the plug on their turbulent marriage after months of speculation that she would leave the fallen reality star after he was caught having extra marital affairs.
But a rep for the Duggars told Fox News exclusively "The report is absolutely not true."
The news of Josh's molestation past came to light two years ago.
TLC cancelled the hit family-friendly show, "19 Kids and Counting," after a nine year run and Josh stepped down from his job and enrolled in a rehabilitation program after it was discovered he was paying women from sex.
Josh and Anna married in 2008. They have four children.
Fox News.com Reporter and FOX411 host Diana Falzone covers celebrity news and interviews some of today's top celebrities and newsmakers. You can follow her on Twitter @dianafalzone.