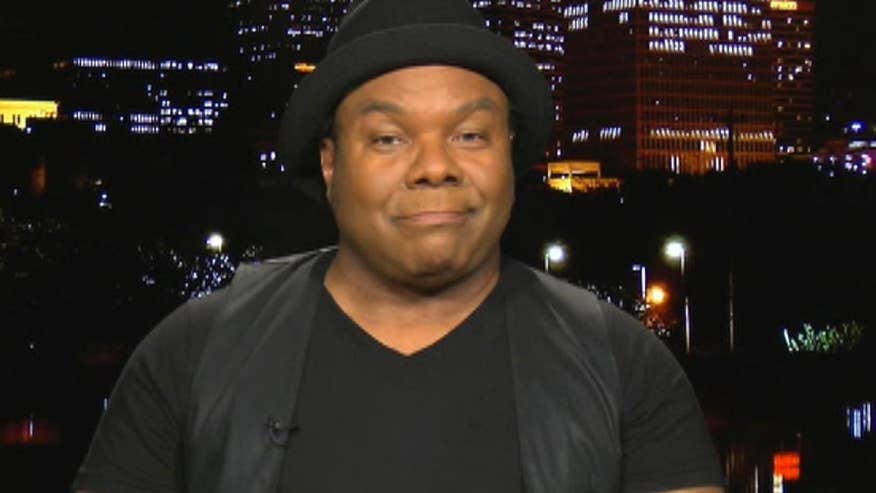 LOS ANGELES – In the days following Prince's death, those closest to him stuck up for the singer amid reports he died of a drug overdose. However, on Thursday, the Midwest Medical Examiner's Office reported Prince died of an accidental overdose after he self-administered fentanyl, a powerful opioid that is up to 50 times more potent than heroin.
Prince's former guitarist Dez Dickerson told FOX411 he was stunned when he heard the cause of death.
"The Prince I've known and the Prince the folks that I've known in association with him over the years…drug overdose would not be something that we would even think of in a sentence with his name," he said.
In the weeks preceding his death, TMZ reported that Prince made at least four trips to the pharmacy, and Prince's death was less than a week after his plane made an emergency stop in Illinois for medical treatment. The Associated Press and other media reported, based on anonymous sources, that Prince was found unconscious on the plane, and first responders gave him a shot of Narcan, an antidote used in suspected opioid overdoses.
Dickerson, who worked with Prince for five years, insisted the "Purple Rain" star had no addictions when they worked together in the early '80s.
"Unless a stellar work ethic can be considered an addiction, there was nothing at all."
Still, Dickerson acknowledged that Prince was able to maintain multiple personas in varying environments.
"He was very much a different person one-on-one than to the public persona."
Dickerson maintained a close relationship with Prince and he spoke to the icon over the phone three weeks before his April 21st death. The last time they met face to face was in 2004.
"We communicated on a peer level. There was never any sort of boss-employee kind of thing and the respect was mutual, obviously," he said. "We often had conversations about things that were personal to him or business things especially."
Longtime friend and collaborator Sheila E. has told the AP that Prince had physical issues from performing, citing hip and knee problems that she said came from years of jumping off risers and stage speakers in heels.
Fentanyl is a synthetic painkiller that patients who have built up a tolerance to other prescription painkillers sometimes seek out. It is partly responsible for a recent surge in overdose deaths in some parts of the country. Because of its risks, it is tightly controlled by the Food and Drug Administration, but much of it is manufactured illegally.
In the weeks before Prince's death, the musician met twice with Dr. Michael Todd Schulenberg, a 46-year-old family care physician who worked at a Minnetonka clinic a few miles from Prince's Paisley Park studio and home, according to search warrant documents. The warrant documents say Schulenberg prescribed Prince medications, but what they were and whether Prince took them is unknown. Howard Kornfeld, an addiction treatment doctor has also stated he was in touch with Prince's representative the day before Prince died.
The Associated Press contributed to this report.

You can follow Blanche Johnson on Twitter @blancheFOXLA.