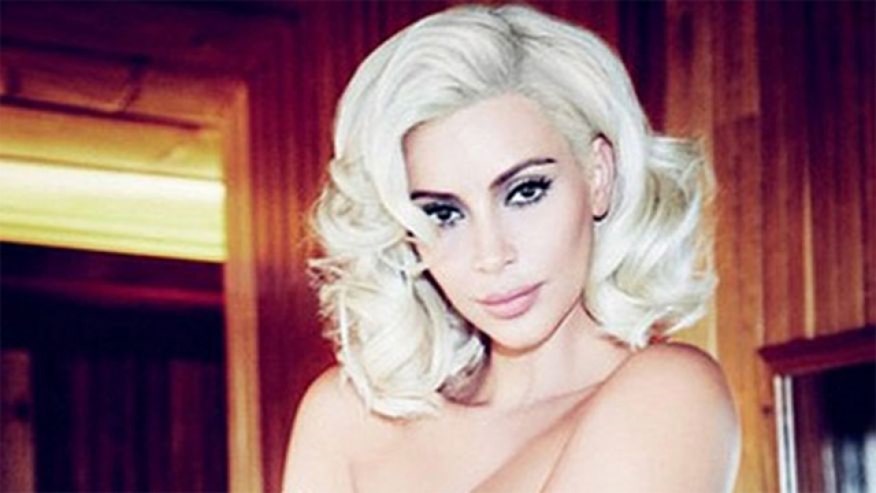 LOS ANGELES – What does Kim Kardashian's bottom have in common with war zones and disease epidemics? Not very much, but one website has set out to change that.
The Big Ass News, which launched Monday, has found a unique way to get Internet users thinking about world news stories. The site posts headlines, like "Six Days in North Korea" or "Pope Francis Take Tougher Stance Against Putin," on various pictures of Kardashian's rear end to entice readers to click.
The creators of the aggregated site, Jennifer Garcia and Carl Larsson, told Newsweek that the star's highly photographed derriere gets more attention than important global issues.
"We wanted to use that 'huge platform' that Kardashian has in the media to spread awareness for news we should pay attention to as a global community." Larsson explained.
According to Newsweek, the New York-based art directors, who did not respond to FOX411's request for further comment, developed the website to serve "as a cultural wake-up call and an immensely accurate grasp of the attention span of America."
So is Kardashian aware of the new site? A representative for the prominent personality, Ina Treciokas, simply said, "Why give them the time of day?"
Ouch.
It's certainly no secret that the reality stars' most famous asset has the power to win over the web. In 2014, Kim and her bare bottom were featured on the cover of Paper magazine alongside the catchphrase "Break the Internet."
She certainly came close. Paper's site hit 6.6 million views just one day after the story was published. The cover photo also made the rounds of endless amounts of websites across the world and took social media by storm.
Lisa Durden, a talk show host and pop culture commentator, told FOX411 it's no surprise that Kardashian's booty would be used to garner clicks for a news site.
"Kim made money on her booty with her sex tape and no one knew she had a booty before the sex tape," Durden told FOX 411. "Her name has become her brand and when you hashtag Kardashian and hashtag booty, they know what they are doing and it will sell."
Click here to see the partially NSWF site.
You can follow Blanche Johnson on Twitter @blancheFOXLA.