Veteran UPI newsman Al Webb dies at 79; honored for bravery under fire in Vietnam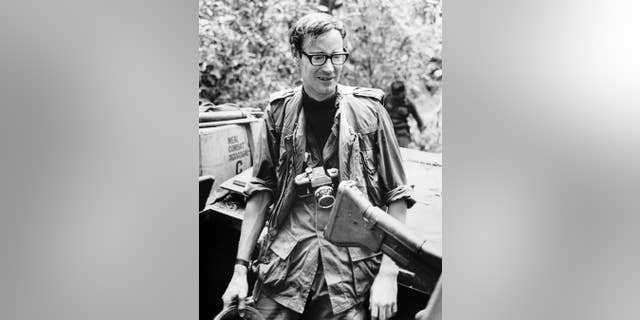 LONDON – Veteran newsman Al Webb has died in England after a long career in which he received a military medal for valor while covering the war in Vietnam. He was 79.
His wife Elizabeth Webb said Tuesday that he died Jan. 25 at a hospital in Banbury, 75 miles (120 kilometers) northeast of London from complications from pneumonia and diabetes.
He spent most of his career covering the world for United Press International and received the Bronze Star for his role in helping to evacuate a gravely wounded U.S. Marine at the height of the Vietnam War.
Webb was seriously wounded by shrapnel from a rocket explosion during an attempted evacuation during the Tet Offensive on Feb. 19, 1968. The Marine, who suffered a gunshot wound to the throat, did not survive.