Russia announces military drawdown in Syria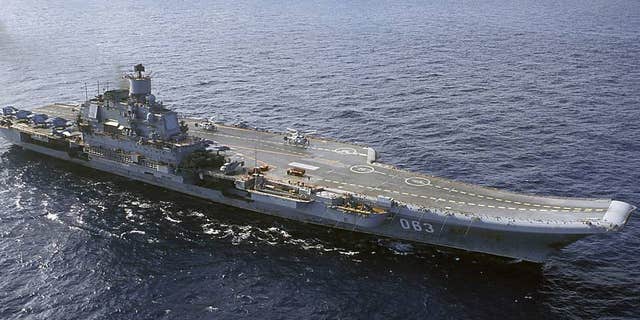 MOSCOW—Russia's top general said Friday his country would draw down its military presence in Syria, starting with a withdrawal of its warships from the eastern Mediterranean.
Gen. Valery Gerasimov, the chief of Russia's general staff, said Russia would withdraw the aircraft carrier Admiral Kuznetsov from the waters off the coast of Syria. The ships deployed with the carrier in support of Syrian President Bashar al-Assad will also be withdrawn, he said.
Whether the reduction in the number of ships also means an overall decrease in Russian firepower in the region or a scaling back of its military campaign in Syria wasn't known.
In October, Russia's parliament ratified an agreement that allows the Kremlin to indefinitely maintain a military deployment in Syria aimed at what it said was peace and stability in the region. On Dec. 23, Russian President Vladimir Putin ordered the expansion of Russia's naval facility in Tartus.
There were no indications that the drawdown announced Friday is permanent or represents a diminished Russian commitment to keeping President Assad and his regime in power in Damascus.