Mexico's governing party strips governor of party support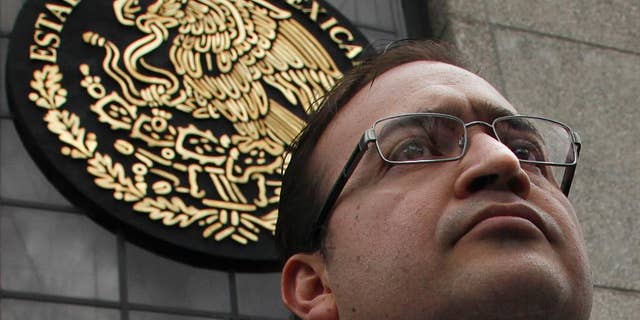 NEWYou can now listen to Fox News articles!
MEXICO CITY – An internal committee of Mexico's governing party said Monday that it decided to strip party rights from one of its state governors under federal investigation for corruption.
The Institutional Revolutionary Party's national justice committee said in a statement Monday it removed the party rights of Veracruz Gov. Javier Duarte and six other party members.
Last week, the federal Attorney General's Office announced that it was taking over two corruption investigations involving the outgoing governor. Duarte and others were being investigated for illegal enrichment, embezzlement and breach of duty.
Duarte is very unpopular in his state and in June elections the PRI lost the Veracruz's governorship for the first time.
The PRI's move against Duarte is largely symbolic, but signals that he will not have his party's backing as he confronts the investigations.