DR Takes Drastic Steps to Contain Cholera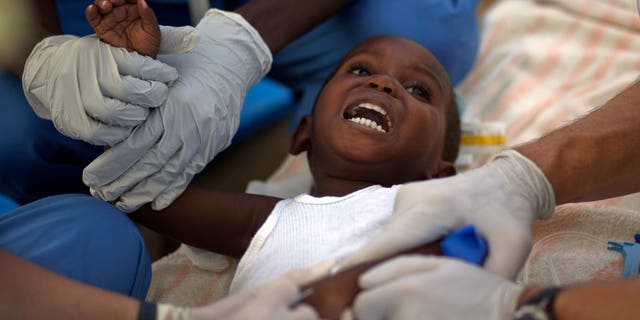 The government of the Dominican Republican is asking the country's tourism and construction industries to not employ seasonal or migrant workers from Haiti – for now – so they can prevent the spread of cholera.
The announcement came as the country began cracking down on border security and instituted sanitary measures like upping the amount of chlorine in drinking water, according to the Dominican newspaper Listin Diario.
The government also said they would monitor travelers from Haiti until they reach their final destination, and would put bleach-soaked blankets along border crossing so cars and people crossing the border would have their wheels and feet disinfected, the newspaper said.
The news came hours after President Leonel Fernández huddled with top government officials in an emergency meeting to come up with strategies to prevent the spread of cholera. Right after the meeting, Public Health Minister Bautista Rojas Gómez urged locals to avoid drinking food and drinks sold on the street and said each case of diarrhea will be monitored, the newspaper reported.
That was the latest in drastic measures Dominican Republic has taken since the country's first cholera case was reported on Tuesday. The case was a 32-year-old construction worker from Haiti who worked in the tourist resort Punta Cana. The man came down with symptoms after visiting his home country earlier this month.
Officials said the man is in stable condition and is getting rigorous treatment.
Cholera has killed over 1,000 people in neighboring Haiti and has sickened almost 17,000.
Follow us on twitter.com/foxnewslatino
Like us at facebook.com/foxnewslatino