US new home sales tumbled 9.3 percent in December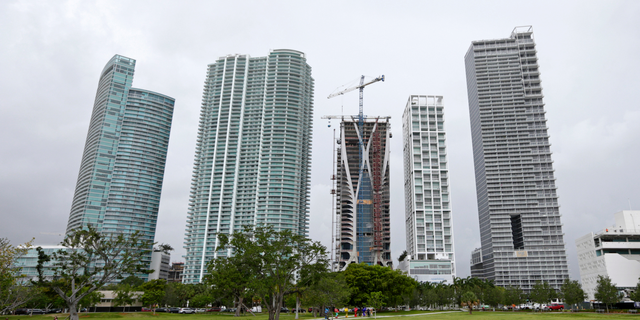 WASHINGTON – Americans cut back their purchases of new homes in December as harsh winter weather dampened demand.
The Commerce Department said Thursday that new-home sales skidded 9.3 percent last month to a seasonally adjusted annual rate of 625,000. It was the biggest drop since August 2016. November sales were revised lower — to 689,000 from an originally reported 733,000, but were still the strongest since October 2007.
December sales had been expected to fall after strong November figures, but the drop was steeper than economists had forecast.
Ben Ayers, senior economist at Nationwide, said the winter weather may have reduced sales last month. He expects that home-buying will "rebound nicely in the early months of 2018."
Sales dropped across the country last month, led by a 10 percent drop in the Midwest and a 9.8 percent drop in the South.
New-home sales are volatile from month to month, but 2017 was a strong year overall: 608,000 new homes were sold last year, most since 2007 and up 8.3 percent from 2016. A healthy job market has given Americans more confidence. The unemployment rate is at a 17-year low 4.1 percent.
The median price of a new U.S. home hit a record $335,400 in December, up 2.6 percent from a year earlier.
On Wednesday, the National Association of Realtors reported that sales of existing homes fell 3.6 percent last month, dragged down by rising prices and a scarcity of available homes on the market. For all of 2017, existing home sales totaled 5.51 million, most since 2006 but just 1.1 percent higher than 2016.