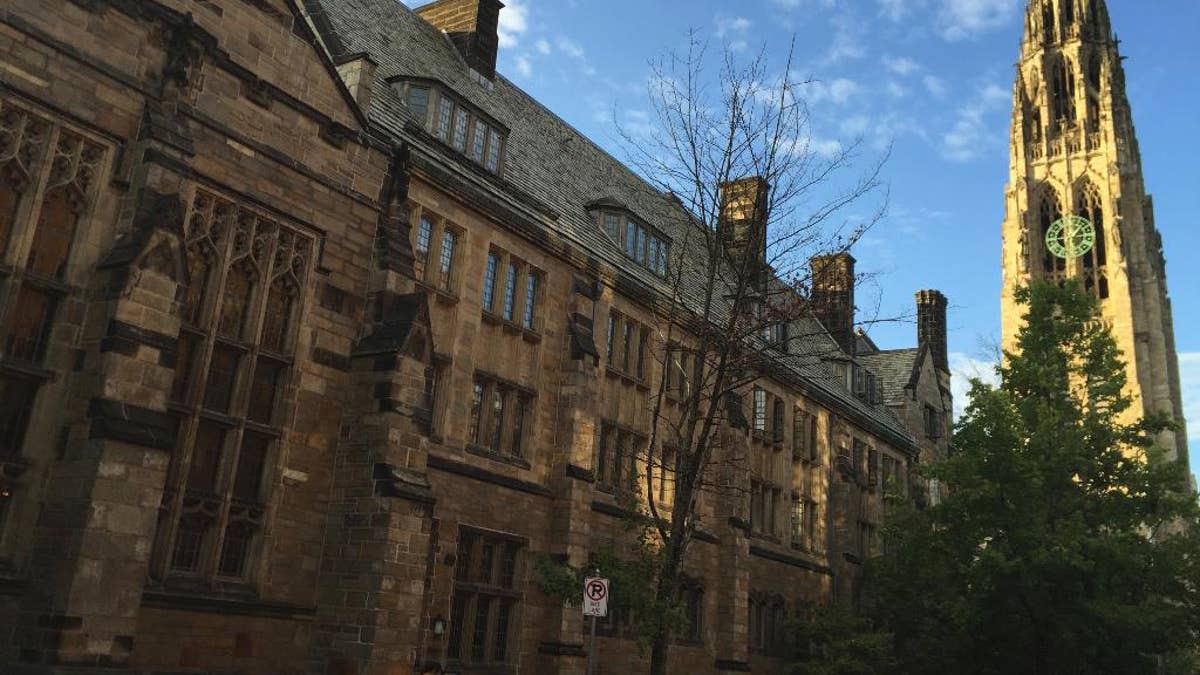 Labor activists and some graduate students at Yale University plan a protest at the school's commencement Monday against what they say is the Ivy League institution's opposition to unionizing graduate students.
A group named X-Campus Rank and File recently announced its plan to travel to the New Haven, Connecticut, school to protest "Ivy League-led union busting," according to the Washington Free Beacon.
"Graduate student workers from across the Northeast will join in solidarity with hunger-striking members of Local 33—the union for Yale University graduate workers—to protest the coordinated attack on unionization led by Ivy League administrators," X-Campus Rank and File said in a statement. "At campuses across the country, democratic campaigns for unions by graduate TAs and RAs are stalled, as university administrations throw up spurious legal obstacles in anticipation of Trump policy changes."
Last year the National Labor Relations Board (NLRB) lifted the ban on organizing teacher's assistants and researchers at private universities. In February of this year graduate students in eight Yale departments voted to unionize under UNITE HERE. But Yale appealed the NLRB decision, and until the board acts on its appeal the school has declined to bargain with the union. Some graduate students in April held a hunger strike in opposition to Yale's refusal to bargain.
"Administrators at these universities are now using every available delay tactic until a Trump majority sits on the NLRB," the group said in a statement. "At Yale and Columbia, the administrations are refusing to bargain with democratically-elected unions."
X-Campus did not immediately respond to requests for comment.
Officials for Yale say UNITE HERE is trying to strong-arm the school's administration into abandoning their legal appeal with the NLRB.
"Unlike other unions that have tried to organize graduate students at other universities, UNITE HERE is the only union to attempt a controversial strategy of micro-unit organizing in a handful of academic departments. This tactic has denied over 90% of Yale doctoral students the right to vote in union elections," Yale said in a statement to Fox News. "Yale has asked the NLRB to review this novel strategy. But instead of defending its tactics through the legal process it initiated, UNITE HERE has staged a series of protests in an effort to disrupt daily life at Yale and in the City of New Haven."
This year's commencement speaker is Theo Epstein, a 1995 graduate and Major League Baseball executive who helped both the Boston Red Sox and the Chicago cubs break their respective World Series curses.