The Latest: Judge moves fight over Manson's body out of LA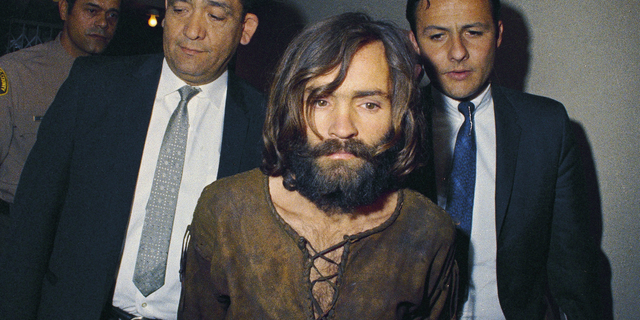 LOS ANGELES – The Latest on a battle over Charles Manson's remains (all times local):
2:10 p.m.
A judge has tossed the fight over the body of Charles Manson out of Los Angeles County.
Judge David Cowan said Friday the case belongs either in Kings County, where the cult leader was imprisoned or Kern County, where he died in a hospital in November.
Cowan says California law requires that the dispute belongs in the place where he had been living at the time of his death or where he died.
Cowan says the battle over Manson's estate will take place in Los Angeles County because that's where he lived when he was convicted in the murders of pregnant actress Sharon Tate and eight others.
Two possible heirs, a purported son and grandson, are seeking control of the estate, as is Manson's longtime pen pal, who claims to hold a will.
___
The battle over Charles Manson's remains is going back to court.
A Los Angeles judge on Friday will hear arguments on which California county should decide who gets the remains of the man who orchestrated the 1969 killings of pregnant actress Sharon Tate and eight others.
Manson orchestrated murders in his adopted hometown of Los Angeles, served time in a state prison in Corcoran and died in a hospital in Bakersfield.
The legal battle for his body or possessions could land in any of three California counties in which those cities are located.
Three men claim they want to properly bury or dispose of Manson's ashes. The cult leader died in November.
A Florida man claims he's Manson's grandson and that the killer left no will. Two dueling pen pals hold wills they claim Manson sent them.