Students who shouted down guest speaker question discipline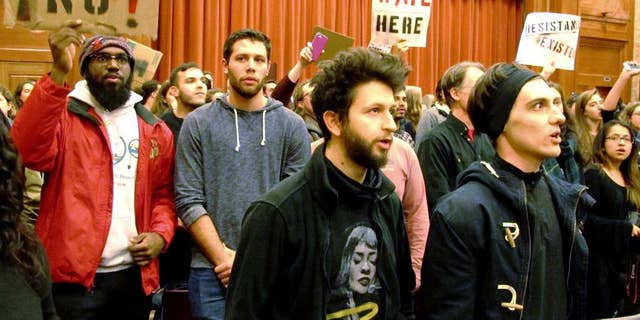 MIDDLEBURY, Vt. – Some Vermont college students who shouted down a guest speaker who co-authored a book discussing racial differences in intelligence are questioning the discipline they're facing.
Up to 70 students face disciplinary measures over the protest of author Charles Murray, who spoke at Middlebury College in March. A professor was injured in a melee afterward.
Middlebury senior Samantha Lamonte is on probation for participating in the first portion of the protest, in which demonstrators prevented Murray from speaking. Murray's speech was then livestreamed, but protesters drowned it out.
The Burlington Free Press (http://bfpne.ws/2pisq9Z) reported Friday that Lamonte is questioning why some students face permanent marks on their records for trying to disrupt the livestreaming.
Middlebury says it hopes the cases will be adjudicated by the end of the academic year.
___
Information from: The Burlington Free Press, http://www.burlingtonfreepress.com