Southern California ER doctor also member of SWAT team
Dr. Michael Neeki, armed with an AR-15, is one of only a handful of doctors across the country who also serves as a full time, certified volunteer on his local SWAT team.
"Who would have guessed a terror attack would happen in our neighborhood? We didn't. It was quite a surprise," Neeki, the Director of Tactical Medicine at Arrowhead Regional Medical Center in Colton, California, said.
Back in December, Neeki, who is originally from Iran and a veteran of the Iran-Iraq war, was on shift in the emergency room when two terrorists struck in nearby San Bernardino, killing 14 and injuring 21. That's when the members of the Inland Valley SWAT team sprang to action.
After finding a doctor to fill his shift, Neeki geared up with lifesaving medication and equipment and then surgically swept the Inland Valley Regional Center as a back-up to the San Bernardino Police Department.
"I'm not going to lie to you, driving home I actually cried. I couldn't keep my own eyes dry because it just didn't make sense, Neeki said.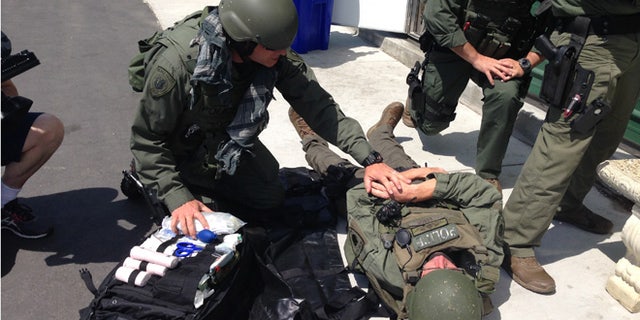 In the days after the shooting, Neeki made a passionate plea to help the victims' families.
"Their children are my children, their families are my families and it's sad … Since the media is here I'm requesting the country to open their heart and support these families at this moment when they need it," Neeki said in December of 2015.
For Lt. Billy Green, the Inland Valley SWAT Team Commander, having a doctor on scene while shots are still being fired is essential.
"It saves lives of not only victims and police officers and in the unfortunate situation where we did have to use lethal force or some type of force that resulted in injury, it would allow us to provide that emergency medical treatment," Green said.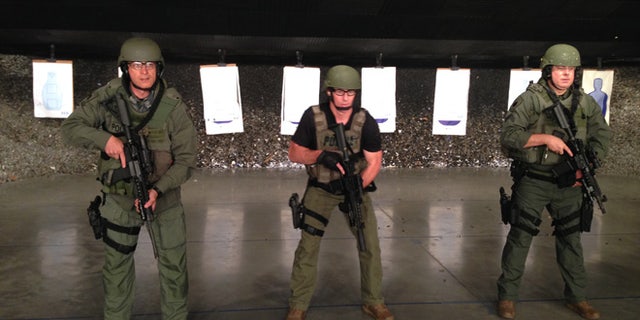 In the wake of the attacks in San Bernardino, Orlando and so many other mass shootings across the country, Neeki is now working to spread the word about the need for more doctors and full-time, paid medics to join first responders across the country and the challenges that stand in their way.
"We need to be prepared for mass casualties, active shooters, terror attacks in the future," Neeki said.
For him, it's a public health issue.
"We had somewhere (near) 350 active shooters last year in 2015 in the United States, so how many Zika viruses did we get infected in the United States last year?" he asked.
Neeki is now working with state lawmakers and members of Congress to cut down on the vast regulations required for doctors and medics to become certified members of law enforcement.