Probe cleared Haspel in destruction of waterboarding tapes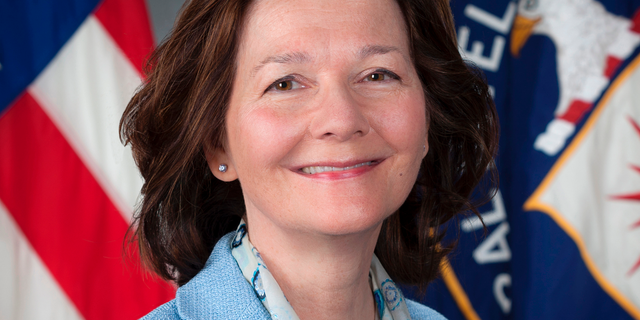 WASHINGTON – Countering resistance to President Donald Trump's pick for CIA director, the spy agency gave lawmakers a declassified memo Friday showing she was cleared years ago of wrongdoing in the destruction of videotapes showing terror suspects being waterboarded after 9/11.
Gina Haspel is facing opposition from some Democrats and rights groups critical of her activities related to the shredding of 92 videotapes in 2005 and her overall role in the CIA's harsh interrogation program, which critics have portrayed as one of the shadiest chapters in the agency's history. Friday's release, however, did not satisfy opponents who want to know more details about her three-decade CIA career.
The eight-page memo given to the Senate intelligence committee summarizes a disciplinary review conducted by then-CIA deputy director Mike Morell. In the 2011 memo, obtained by The Associated Press, Morell said that while Haspel was one of the two officers "directly involved in the decision to destroy the tapes," he "found no fault" with what she did.
Morell, who supports Haspel's nomination to be the next — and first female — director of the agency, wrote that she drafted a cable ordering the tapes destroyed, but that it was issued by her boss, Jose Rodriguez, then chief of the CIA's clandestine service.
"I have concluded that she acted appropriately in her role as Mr. Rodriguez' chief of staff," wrote Morell, who later became acting CIA director. "Ms. Haspel claims that she believed — incorrectly as it turned out — that Mr. Rodriguez was going to obtain approval from then (CIA) Director (Porter) Goss before releasing the cable."
"Ms. Haspel did not destroy the tapes, she did not oversee the destruction of the tapes and she did not order the destruction of the tapes," Morell said in a separate statement issued Friday. "She drafted a cable, under instruction from her boss, Mr. Rodriguez, that he sent — under his name and authority — ordering that the tapes be destroyed."
The CIA's disciplinary review followed a lengthy Justice Department investigation that ended without charges.
Morell said in his memo that he wrote Rodriguez a letter of reprimand because he knew that two White House lawyers, the ranking member of the House intelligence committee and top intelligence officials either opposed or had reservations about destroying the tapes.
In his defense, Rodriguez said no one ever ordered him not to destroy the tapes.
"I was under the impression that the chain of command did not think it was illegal to destroy the tapes, but that no one wanted to make the decision at the time," Rodriguez said in a statement he posted online.
Rodriguez said he wanted the tapes destroyed to protect the identities of CIA personnel whose faces could be seen on the tapes.
"The enhanced interrogation program was a legally authorized program and our government had the responsibility to protect the CIA," he said. "I did what no one else in government was willing to risk doing. I have no regrets."
In the run-up to her May 9 confirmation hearing, lawmakers are pressing the CIA to declassify even more about Haspel, who currently is deputy CIA director. She was chief of base of a secret prison in Thailand where terror suspects were brutally interrogated, but little else is publicly known about her work with the program.
Democratic Sens. Ron Wyden of Oregon, Dianne Feinstein of California and Martin Heinrich of New Mexico and Republican Sen. John McCain of Arizona have all sent multiple letters to the CIA requesting more detail.
Feinstein said it was "completely unacceptable for the CIA to declassify only material that's favorable" to Haspel while stonewalling lawmakers' efforts to declassify all documents related to her involvement in the interrogation program.
Wyden said the Morell memo confirms that Haspel didn't just draft the cable that authorized the destruction of the tapes, but "she played a key role in events surrounding the drafting of the cable."
"Unfortunately, the Morell report is highly incomplete, raising far more questions about Ms. Haspel than it answers," Wyden said, adding that his concerns about Haspel are broader than the tape destruction or anything else that has publicly surfaced about her career.
Haspel has plenty of backers.
Former intelligence, diplomatic, military and national security officials wrote a letter saying Haspel is a "proven leader" who can "make tough calls in times of crisis."
Among those signing the letter were six former CIA directors — Goss, John Brennan, Leon Panetta, George Tenet, William Webster and Mike Hayden and three former national intelligence directors — James Clapper, Mike McConnell and John Negroponte.
However, many human rights advocates and groups are urging a "no" vote for Haspel.
Representatives from 24 programs around the nation wrote senators about tens of thousands of torture victims they've treated. "They have balance and mobility problems, often from being beaten on the soles of their feet or lower legs. They experience a range of sleep disorders ... deep depression, severe anxiety and frequent thoughts of suicide," they wrote.
Fifty-two elected officials and community leaders in Virginia signed a letter organized by the Center for Victims of Torture in Washington. It said voting for Haspel would be seen as a "referendum on torture" by the public, other nations and Trump, who has publicly expressed support for waterboarding and, in his words, "a lot worse."
Nearly 60 religious, human rights, civil liberties and other advocacy groups wrote another letter to Capitol Hill claiming Haspel had a moral obligation to oppose the harsh interrogation at the time.
General Charles Krulak, a retired Marine Corps commandant and former member of the Joint Chiefs of Staff, agrees. He leads a group of 60 retired generals and admirals opposed to harsh interrogation.
"Try to get a job in a Fortune 500 company when you're known to have destroyed evidence," he said. "We can't have a public or private sector where we just say 'Well, I was just following orders.' Golly day! Do you want that person to be director of the CIA?"
__
Link to memo:
http://apne.ws/g1AnSSV