Pregnant Maryland teacher who went missing found dead; boyfriend arrested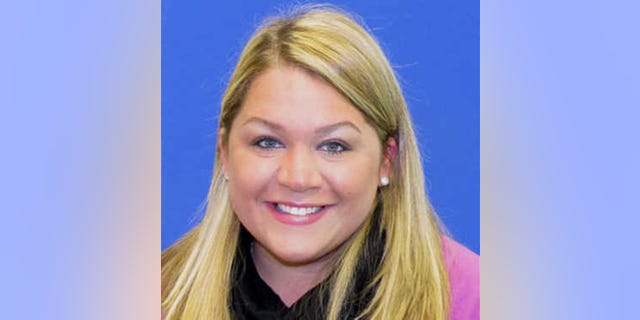 A pregnant teacher who went missing in Maryland last week has been found dead.
Laura Elizabeth Wallen, 31, was found buried in a shallow grave in Damascus on Wednesday, according to the Montgomery County Police Department.
Police said that Tyler Tessier, Wallen's boyfriend and believed to be the father of Wallen's unborn child, was arrested for her murder around 5:30 p.m. Wednesday.
Wallen, who was four months pregnant, was last heard from on Sept. 3, when she sent a text message to her family, which police described as "troubling."
The pregnant teacher didn't show up to her first day of school on Sept. 5. On Sept. 7, her vehicle was found parked five minutes away from the school she worked at.
PREGNANT MARYLAND TEACHER REPORTED MISSING AFTER SENDING 'TROUBLING' TEXT MESSAGE
On Monday, Wallen's father, Mark, pleaded with the public at a news conference for information on his daughter and was offering a $25,000 reward for anything on her whereabouts, while Tessier, who also spoke, said he was praying Wallen would be found safe.
"Laura, if you are listening, it doesn't matter what's happened, it doesn't matter what type of trouble, there is nothing we can't fix together – myself and your family," Tessier said, according to Fox 5 DC. "There are so many people, so many people that miss you, so many people who were out, who haven't slept. We haven't eaten. We are just looking or praying that you are safe."
After Wallen's body was discovered, Howard County Public Schools, with which Wallen was a high school social studies teacher since 2014, released a statement:
"It is with a heavy heart that we share the news that Wilde Lake High School teacher Ms. Laura Wallen was found deceased tonight by Montgomery County Police. … The Howard County mobile crisis team will be at Wilde Lake High School this evening to provide support to the entire Wilde Lake community. There additionally will be large teams of people available at Wilde Lake High School and Murray Hill Middle School tomorrow to support every student and staff member that need somebody to talk to."
The school's "Gathering of Hope" event scheduled for Wednesday night has reportedly been canceled.