Mystery deepens around death of Illinois cop, despite lengthy probe
NEWYou can now listen to Fox News articles!
Nearly a month after the mysterious death of Illinois police officer Joe Gliniewicz, police face mounting pressure to release more information about how the 52-year-old died on the job.
Lead investigators have said Gliniewicz, a 30-year police veteran, was shot to death Sept. 1 by three suspects in a rural area of Fox Lake, Ill. However they will not reveal crucial pieces of evidence including results from ballistics and forensics tests—saying it would jeopardize the case.
"There are two groups of people who should know what happened at the scene," said Det. Chris Covelli, the Lake County Major Crimes Task Force spokesperson. "The investigators that are actively investigating this and the other group is those responsible."
"There's a major sense of urgency on our part."
Gliniewicz has been hailed as a hero, one of the latest officers across the country to be shot to the death in the line of duty. The nation tuned in on TV and thousands attended his ceremonious funeral.
But now theories abound and more questions than answers remain in the officer's death investigation. Many are left wondering why the Lake County Major Crime Task Force remains so tight-lipped.
Fox News asked Covelli if the community should still be on high alert for three cop killers—only described as two white males and one black male.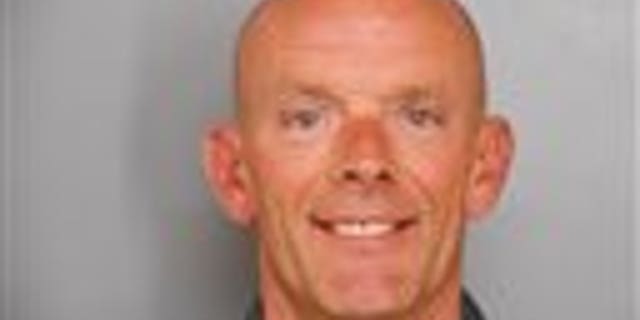 "There's a major sense of urgency on our part," Covelli said, insisting neighbors keep their eyes and ears open.
Fox News has learned that the police car Gliniewicz was in on the morning of Sept. 1 did have a GPS tracking system in it, which will indicate when he arrived to the crime scene. So far that information has not been released. Two sources close to the investigation tells Fox news it's possible Gliniewicz arrived up to 20 minutes before he radioed in about three suspects, raising more questions about what happened that day.
Covelli also revealed that one of the dozens of K-9 units on the crime scene tracked a scent away from the scene—but the dog's handler suffered from heat exhaustion and had to stop the search. Covelli told reporters police did not continue following the only scent trail they say they found.
Police say there was DNA found at the crime scene that doesn't belong to Gliniewicz but so far it hasn't matched anyone in the nationwide CODIS database or the 80 people the Lake County Major Crime Task Force swabbed since Gliniewicz's death. Analysis and tests are continuing.
Fox News first reported weeks ago that sources close to the case say evidence suggests Gliniewicz might have killed himself. Lake County Coroner Dr. Thomas Rudd and other sources have told Fox News Gliniewicz died of a single devastating gunshot wound that struck him underneath his bullet proof vest. The gun was "dropped at his body." Sources say there was no sign of a struggle or defensive wounds on Gliniewicz—especially one to save his own life.
The investigation has been led by Commander George Filenko, who held numerous news conferences stating this case remains a homicide investigation and they are confident it will be solved.
"At the end of the day our job in this investigation is to seek justice for Lt. Gliniewicz, the Gliniewicz family and the Fox Lake community," Covelli said. "Justice will be served in this investigation."