Houston rescuers start block-by-block search of homes flooded by Tropical Storm Harvey
Firefighters in the nation's fourth-largest city began a block-by-block search Thursday of tens of thousands of flooded Houston homes to look for anyone who may have been left behind in floodwaters spawned by Tropical Storm Harvey.
The city's assistant fire chief, Richard Mann, said his department would ensure "no people were left behind," as the official death toll from the storm climbed to at least 39 by Thursday evening.
The block-by-block search will cover a wide area in the southwest part of the city, searching homes "believed to have taken in 3 feet of water or greater," according to Sheldra Brigham, Public Information Officer at Houston Fire Department.
The search, which will use new GPS technology, is expected to take "one to two weeks to complete," according to Brigham.
Houston Fire Chief Samuel Peña said the agency had handled at least 13,000 calls, and rescued more than 7,000 victims from Harvey's floodwaters, FOX26 Houston reported.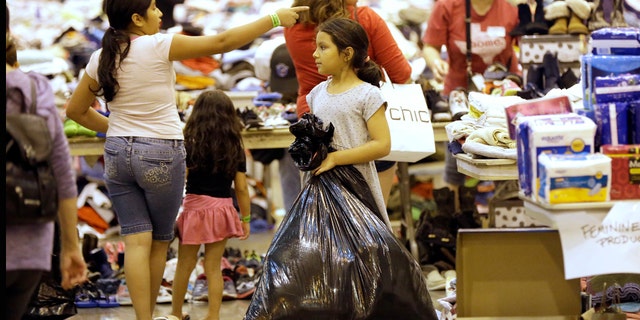 As of Thursday, the latest surveys indicated the storm and floodwaters had caused major damage to more than 37,000 homes and destroyed nearly 7,000, the Texas Department of Public Safety reported.
HARVEY HEROISM: CITIZENS STEP UP TO HELP OTHERS DURING DEADLY STORM
In the western part of the city, homeowners near the Barker Reservoir returned to their homes Thursday in an effort to rescue their pets from waterlogged neighborhoods.
In a moment captured live on FOX26, two residents were successfully reunited with their pets after they were forced to leave them alone on the second floors of their homes for several days due to evacuating quickly from the area.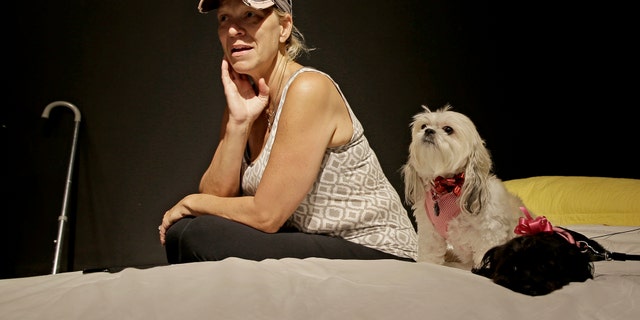 One of the residents, identified as Keenan, said the water in his home is above the dining room table.
"We'll be OK, we'll get through this," he told FOX26. "We've been saying, we're just taking an hour at a time, get them pets out."
As Harvey moved northwest from the Louisiana-Texas line into Tennessee and Kentucky, forecasters said the rain threat in Houston is pretty much over.
"We have good news," said Jeff Lindner, a meteorologist with the Harris County Flood Control District. "The water levels are going down."
HARVEY SCAMS ABOUND AS CROOKS PREY ON DISASTER VICTIMS AND ALTRUISTIC AMERICANS
Residents were warned about the dangers of heat exhaustion if they have lost power or must toil outdoors, with temperatures expected to climb into the low 90s through the weekend.
Houston's two major airports were up and running again Wednesday. Officials said they were resuming limited bus and light rail service as well as trash pickup.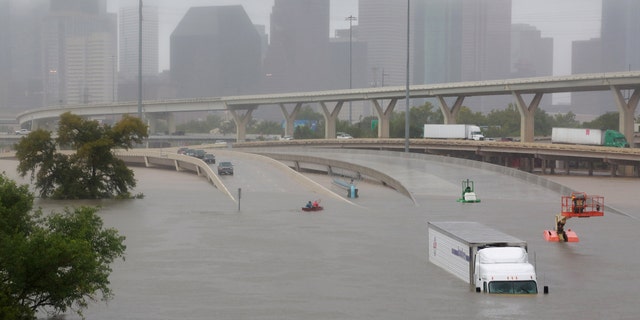 At Hermann Park, south of downtown, children glided by in strollers and wagons, joggers took in midday runs and couples walked beside cascading fountains and beneath a sparkling sun. People pulled into drive-thru restaurants and emerged from a store with groceries.
At the same time, many thousands of Houston-area homes are under water and could stay that way for days or weeks. And Lindner cautioned that homes near at least one swollen bayou could still get flooded.
Houston-area 911 centers are getting more than 1,000 calls an hour from people seeking help, officials said.
Altogether, more than 1,000 homes in Texas were destroyed and close to 50,000 damaged, and over 32,000 people were in shelters across the state, emergency officials reported. About 10,000 more National Guard troops are being deployed to Texas, bringing the total to 24,000, Gov. Greg Abbott said.
The Associated Press contributed to this report.