Death penalty sought for 3 of 6 defendants in 2013 slaying of armored truck guard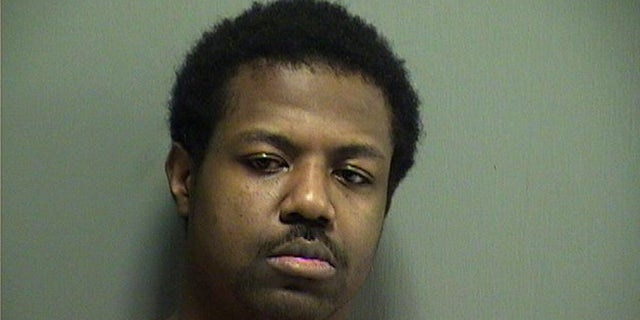 Three New Orleans men may face the death penalty if convicted in connection with the fatal shooting of an armored truck guard in 2013, according to court documents filed Friday.
The three defendants are among six whom authorities say ambushed Hector Trochez during a delivery of money to a Chase bank branch in 2013, the Times-Picayune of New Orleans reported.
Three of the suspects fired at least 15 shots toward Trochez, killing him, and took off with the cash, according to reports.
A joint investigation between the New Orleans Police Department and the FBI's Violent Crimes Unit culminated in all six suspects being indicted in November 2017, New Orleans' FOX 8 reported.
Federal prosecutors allege that Chukwudi Ofomata, 31, intentionally killed Trochez, according to the death-penalty notices. Lilbear George, 29, and Curtis Johnson Jr., 25, were accused of "intentional participation" in the murder, the Times-Picayune reported.
U.S. Attorney Harry Rosenberg called prosecutors' consideration of the death penalty in this case unusual. He told FOX 8, "This is one of the first new death penalty authorizations in New Orleans in many years."
The U.S. Department of Justice under President Donald Trump has proven to be a bigger advocate of the death penalty than the Obama administration.
Still, pursuing the death penalty is a lengthy bureaucratic process, Rosenberg said.
A statement from Trochez's family cited by FOX 8 read: "[W]e have, from the beginning, hoped for the death penalty and justice for Hector. We are happy to hear [Friday's] news."
The defendants' next court appearance is scheduled for Sept. 9.