DACA recipient, 21, threatened to 'shoot all of ya b----es' at NY high school, police say
A 21-year-old illegal immigrant who was allowed to stay in the U.S. under the Deferred Action for Childhood Arrivals (DACA) program was arrested last week in Rochester, N.Y., for making terroristic threats against students in a high school, officials said.
Abigail Hernandez was arrested and charged for the threats against East High School and was remanded to the Monroe County Jail in lieu of $15,000 bail, WHAM reported. Hernandez — who is not a student at the school — was moved to a federal detention facility, and will be held there until a hearing is scheduled.
Rochester City School District called police at 5:08 p.m. February 16 about a threat posted on the East High School Facebook page, which read: "I'm coming tomorrow morning and I'm going to shoot all of ya b----es."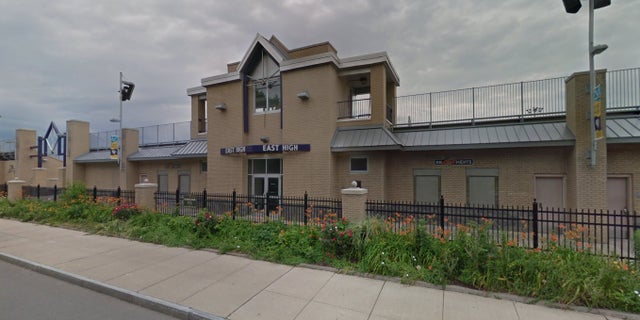 East High School Superintendent Shaun Nelms told WHAM Friday evening: "Sadly, in wake of the recent Parkland, Florida tragedy, schools across the country have been grappling with social media threats intended to instill fear and anxiety. While we cannot comment on this particular police investigation around a threat made to East, I want to stress how fortunate we are to be part of a community in which the police department works closely with schools to ensure the safety of the entire school community."
The massacre in Parkland killed 17 students on Feb. 14.
Rochester Police Department Deputy Chief La'Ron Singletary told WHAM it took police days to track down the threat because it was made from a fictitious social media account.
Police found a shotgun inside the home of Hernandez on February 20, the date of her arrest.
During the investigation, Immigration and Customs Enforcement (ICE) agents determined Hernandez was an illegal immigrant who was in the United States under the Obama-era DACA program, according to WHAM.
The city of Rochester recently affirmed its status as a "sanctuary city," meaning it would not share immigration information with federal authorities, according to The Democrat and Chronicle.
"She's not right mentally — she doesn't pick up what people say," her mother, who asked not to be identified by name, said in Spanish to The Democrat and Chronicle. "She's very dependent on me."
"I've always told her that if you do everything right, you won't have any trouble with the law," she added in Spanish. "She's not a terrorist. ... Now I'm very worried for her."