Couple arrested for alleged fellatio on plane insist they were joking about joining mile high club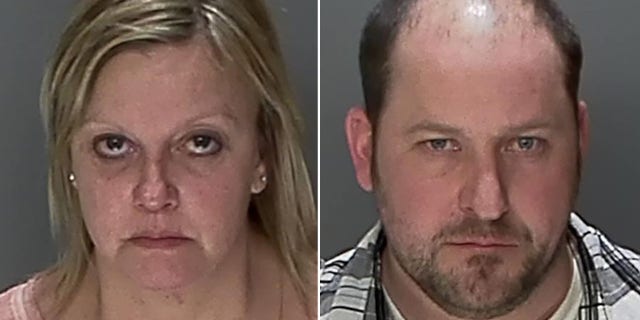 What happens in Vegas may stay in Vegas — but that doesn't go for the flight back home.
Two drunk and frisky fliers were arrested after a woman put her head under the blanket on the lap of another passenger during a return flight from Sin City and said they were "joking around" about joining the mile high club, police said.
The canoodling couple from Minnesota — identified in an airport police report as Teresa M. Kohn, 43, and Tyler V. Boehm, 41 — were handcuffed soon after landing on Jan. 21 at Minneapolis-St. Paul International Airport, the Star Tribune reports.
Police said the alleged risqué behavior on their Sun Country flight involved Kohn's head beneath a blanket that was placed over Boehm's lap. Kohn insisted to police that her head was only under the blanket for 2 seconds, but Jenny Huschka, who was seated in a row behind the couple, told the Star Tribune it lasted for several minutes.
Huschka said the couple had been "making out and [Kohn] was touching [Boehm] all over.