Boy killed in Florida mobile home fire didn't have power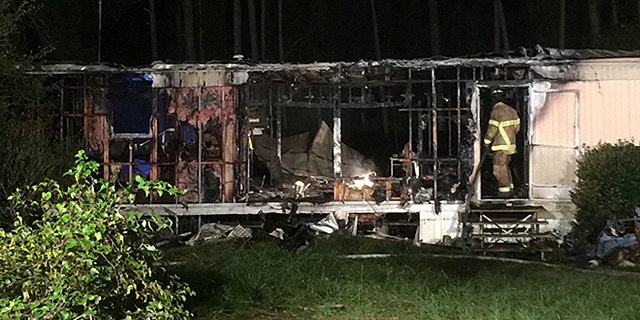 OCKLAWAHA, Fla. – A neighbor says a candle may have started a mobile home fire that claimed the life of a 10-year-old boy whose family has been without power since Hurricane Irma.
Dee Cole tried to help the children out of their central Florida mobile home during Thursday's fire. She said one of the children told her a long candle bent and set fire to the drapes.
Ten-year-old Matthew Aaron Nicklin died and his 1-year-old brother is in stable condition. Two other children and two adults in the family were not injured.
A Marion County Fire Rescue spokesman said the baby was unresponsive when rescuers first arrived, but became more responsive after CPR.
The spokesman said the cause of the fire is still under investigation.
On Friday, Cole told The Ocala Star-Banner that the uninjured brothers came to thank her for helping rescue them.