More than 100 people were evacuated from a Florida nursing home Wednesday after eight people were reported dead from conditions at a Hollywood facility, where residents were suffering from intense heat caused by a lack of electricity after deadly Hurricane Irma swept through.
Irma may have moved on from Florida, but lingering dangers caused by the storm, including carbon monoxide poisoning and heat-related incidents caused by a lack of air conditioning, remain in the Sunshine State, as millions wait for power to be restored.
Officials in Hollywood said at least eight people died and 115 people were evacuated from Rehabilitation Center at Hollywood Hills, located about 20 miles north of Miami.
The medical examiner's office confirmed that three of the victims were found dead early Wednesday, while the others died either at or on the way to the hospital. The victims range in age from 71 to 99.
"We're conducting a criminal investigation inside," Hollywood Police Chief Tom Sanchez said. "We believe at this time they may be related to the loss of power in the storm. We're conducting a criminal investigation, not ruling anything out at this time."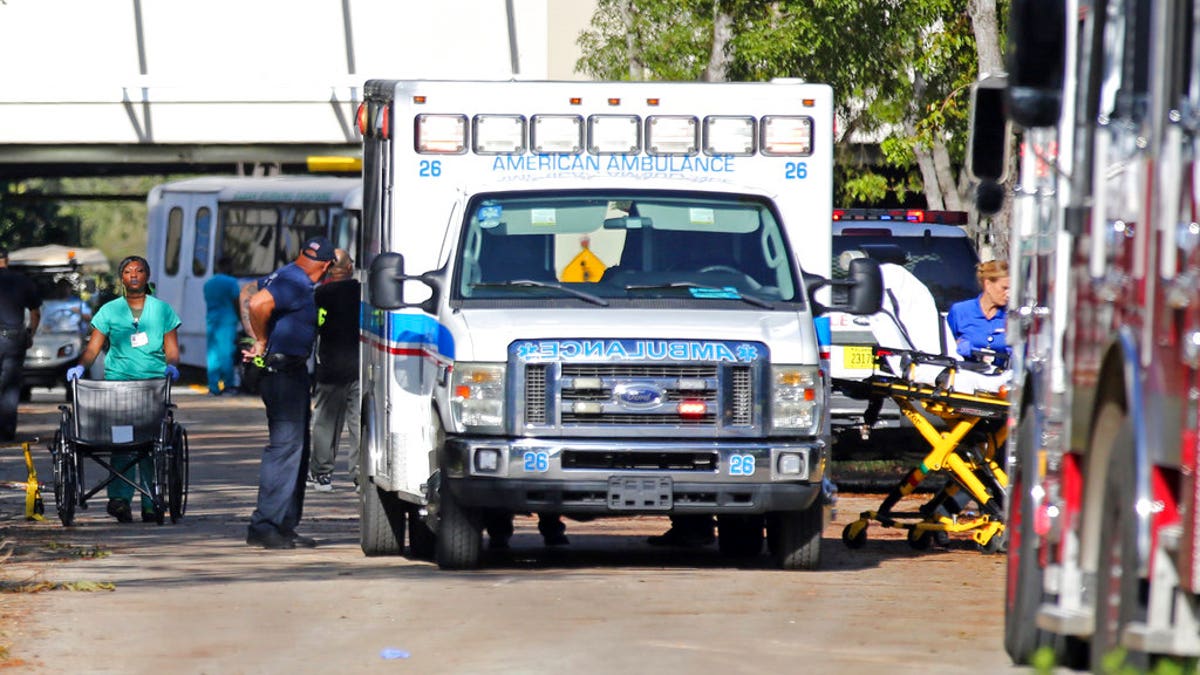 Sanchez said investigators believe the deaths were heat-related, adding it was a "sad event."
In a statement, the nursing home called the incident an "unfortunate and tragic outcome" of a "prolonged power failure," and said the home is cooperating with authorities.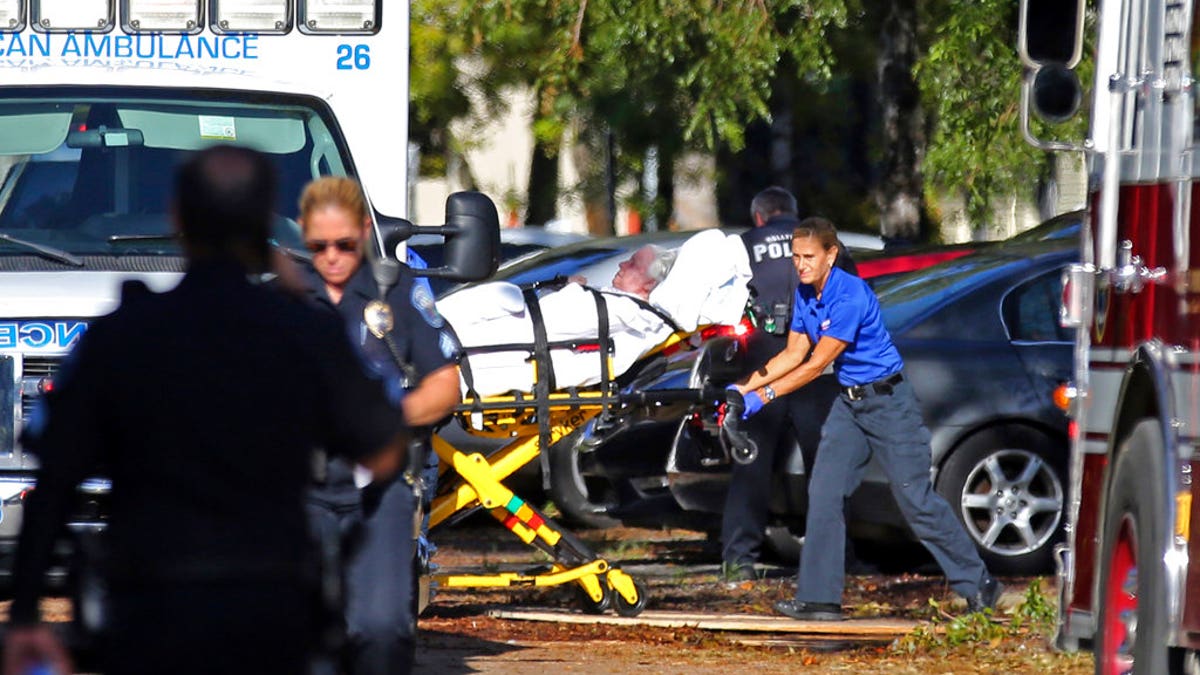 "The Rehabilitation Center at Hollywood Hills has evacuated this morning due to a prolonged power failure to the transformer which powered the facility's air conditioning system as a result of the hurricane,'' said Jorge Carballo, administrator of the facility.
"Facility administration has been in communication with Florida Power & Light and the Governor's office since the beginning of Hurricane Irma, and is cooperating fully with relevant authorities to investigate the circumstances that led to this unfortunate and tragic outcome. Our hearts go out to the families and friends of those who were affected."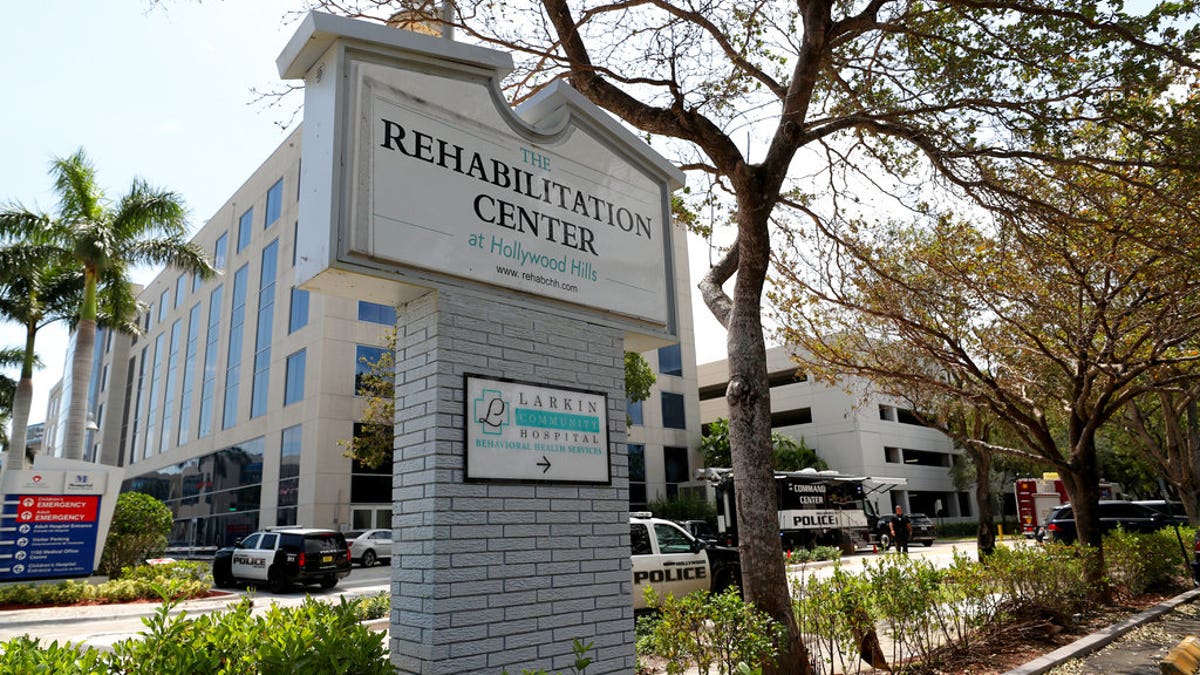 The Hollywood Police and Hollywood Fire Rescue received a call around 4 a.m. at the facility, and found "several patients in varying degrees of medical distress," city officials said.
Sanchez said officers have been assigned to check 42 assisted living facilities and nursing homes in Hollywood to "make sure they are in sufficient care of the elderly."
The nursing home did have a generator, but it is unclear if the generator was functional, WSVN reported.
PIZZA HUT THREATENS EVACUATING FLORIDA EMPLOYEES WITH DISCIPLINARY ACTION
Temperatures in Hollywood were expected to be around 86 degrees on Wednesday -- but feel about 10 degrees warmer.
A caseworker named Ed, who declined to give his last name, came to the facility Wednesday morning to check on his 80-year-old dementia patient. He told Fox News he isn't sure yet if she's one of the dead.
"I'm very concerned. I'm like a family member to her," he said.
Florida Gov. Rick Scott released a statement Monday in which he called the situation "unfathomable," and said he's "going to aggressively demand answers" as to what happened at the Rehabilitation Center. Scott said he ordered an investigation and will hold those responsible accountable.
Sen. Bill Nelson, D-Fla., tweeted Monday that the events that occurred at the Rehabilitation Center are "inexcusable," and said he's asked the U.S. Department of Health and Human Services to look into the situation.
Nelson later tweeted he spoke with HHS Secretary Tom Price and "asked him to do everything in his power to keep FL's most vulnerable safe, esp. those in nursing homes ... I also sent him names of nursing homes without power so we can quickly get power restored and keep our seniors safe."
The Rehabilitation Center at Hollywood Hills, according to the official Medicare website, is rated two out of five stars, with a low health inspection rating due to 11 "health deficiencies."
The deficiencies range from the home's food selection not meeting nutritional standards or needs, to residents not having the freedom to choose their own activities, schedules or health care, to lack of health assessments on residents by qualified professionals.
Meanwhile, in Central Florida, three people were found dead inside an Orlando home Tuesday from apparent carbon monoxide poisoning, officials said.
Orange County Sheriff's Office spokesman Jeff Williams told The Associated Press a deputy responded to the home following a 911 call from what sounded like a juvenile. The deputy was overcome by fumes while approaching the home and called for fire rescue.
Firefighters discovered two people dead inside the house, Fox 35 Orlando reported. Another person, who tried to get out of the home, was found dead on the front lawn, while four others from inside the home were taken to a nearby hospital. Rescue workers found a portable gasoline generator running inside the home.
Further north in Daytona Beach, police said one person died and three others were being treated at a hospital Wednesday for carbon monoxide poisoning from an electric generator.
HURRICANE IRMA: KENNEDY SPACE CENTER SUFFERED 'A VARIETY OF DAMAGE' DURING STORM, NASA SAYS
The Daytona Beach Fire Department said on Twitter a generator had been running inside the home.
A neighbor told Fox 35 generators were not allowed in the community, and officials across Florida are warning people to keep generators outside homes.
CUSTOMER INQUIRIES CRASH FLORIDA UTILITY'S WEBSITE AND APP
The number of deaths blamed on Irma in Florida climbed to 17, in addition to four in South Carolina and two in Georgia. At least 37 people were killed in the Caribbean.
"We've got a lot of work to do, but everybody's going to come together," Scott said. "We're going to get this state rebuilt."
The number of people without electricity in the steamy late-summer heat dropped to 9.5 million — just under half of Florida's population. Utility officials warned it could take 10 days or more for power to be fully restored. About 110,000 people remained in shelters across the state.
The Associated Press contributed to this report.