HTC unveils newest smartphone, the HTC 10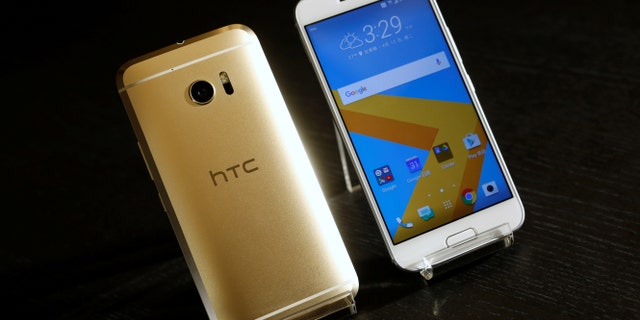 HTC unveiled its newest smartphone, the Android-based HTC 10, Tuesday.

The Taiwanese smartphone maker said it used customer feedback to develop phone and employed "obsessive attention to detail" in its design.
Related: Leak provides sneak peek at HTC 10
The result of these efforts is a device HTC says is "inspired by light" with a 5.2-inch gorilla glass display, which is slightly smaller than a screen on the iPhone 6S, which clocks in at 5.5 inches
The HTC 10 boasts what HTC describes as the world's first dual Optical Image Stabilizer (OIS) front and back. The device has a a 12 MP main camera, which uses UltraPixel technology for sharper images, and a 5MP front camera. The phone's camera can launch in as little as 0.6 seconds, letting users take an "ultra selfie."
Related: A few seconds is all it takes to make your iPhone much faster
For audio and video enthusiasts, the device combines 4K video with the world's first 24 bit hi-res audio recording. HTC 10 also boasts a Personal Audio Profile system that creates a unique user profile that is tuned into a user's preferred listening tastes.
The phone was subjected to extremes in order to ensure its durability, according to the manufacturer. HTC put the device through extreme temperature tests, and over 10,000 drop, bend, scratch and corrosion tests.
The devices use Qualcomm Snapdragon processors and are available through wireless providers including Verizon Wireless, Sprint and T–Mobile. The unlocked version retails for $699.