Strike 3: Carmelo Calls Off Clemente Project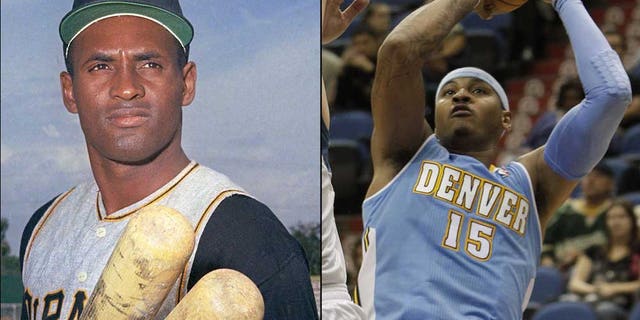 Hoops star Carmelo Anthony's much-anticipated documentary about fellow Puerto Rican Roberto Clemente is off, one of his representatives said.
The Denver Nuggets forward, who was the executive producer of a critically acclaimed documentary about Mike Tyson, had been planning the project about the baseball legend for months.
"Because of my heritage in Puerto Rico," Anthony, whose father was Boricua, told the Pittsburgh Tribune Review in February, "to be taking part in this, is really big for me."
But the project has been inexplicably canceled, or least indefinitely delayed.
"Yes," one of his aides wrote in an e-mail recently, "the project is off."
"It is not something he is working on," the representative wrote in another e-mail. "[It] did not work out. Sorry."
Anthony -- who is gearing up for his season after a summer full of rumors that he might be traded -- would not be made available for an interview. His representatives would not say why the project was off.
Clemente's family, who reportedly supported the projected, could be reached for comment. His foundation did not return calls seeking comment.
Clemente died on December 31, 1972, when his plane crashed while en route to Nicaragua to assist earthquake victims. He posthumously elected to the Hall of Fame, becoming the first Latino to receive that honor.