Supreme Court pick Brett Kavanaugh supported by most GOP governors in letter: A look at who didn't sign it
Most Republican governors support Brett Kavanaugh, President Trump's pick for the Supreme Court.
Kavanaugh has met privately with many senators on Capitol Hill, but he has not yet gone through a confirmation hearing. Ahead of the Senate's decision on the federal appeals judge, more than 30 governors signed a letter in support of Kavanaugh, 53.
The governors said Kavanaugh's "impeccable credentials demonstrate he is worthy of this nomination."
However, three Republican governors did not sign the letter. The three are from blue states and all are facing re-election this year.
Illinois Gov. Bruce Rauner initially indicated that he would not sign the letter, but eventually did so.
Read on for a look at who did not sign the letter.
Charlie Baker, Massachusetts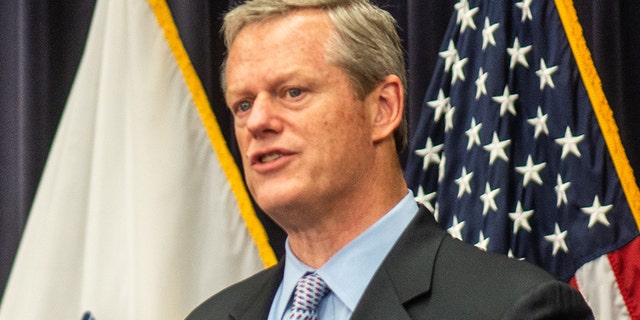 Baker has stressed he believes a Supreme Court nominee should rule in favor of pro-choice issues.
"I'm a big believer in a woman's right to choose, and I think that needs to be a fundamental part of the vetting process," Baker has said. "I hope that is a fundamental part of the vetting process as they move forward here."
Larry Hogan, Maryland
Ben Jealous, the Democratic nominee for governor, has publicly called on Hogan to condemn Kavanaugh's nomination to the nation's highest court.
Phil Scott, Vermont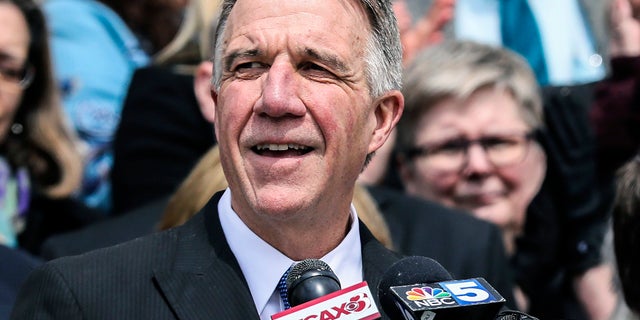 Scott told WCAX-TV he had not yet learned enough about Kavanaugh to sign onto the letter when asked by the Republican Governor's Association.
"I don't want to rubber stamp anyone. I don't know much about the nominee," he said. "If there had been a letter asking for a fair and open hearing on the confirmation, I would have signed it, but to blindly rubber stamp someone that I don't know a lot about -- I didn't think it would do great justice to anyone."
The Associated Press contributed to this report.