Report: Car Headlights Suspect in Death of White House Adviser's Wife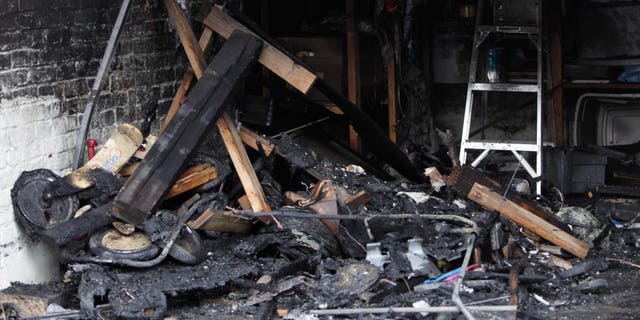 The fatal fire that engulfed the garage of a Washington lobbyist who was found dead in her burning SUV this month may have been caused by the high-intensity headlights of her vehicle, according to a local news report citing homicide investigators.
Investigators have been probing the death of Ashley Turton, a former chief of staff to Rep. Rosa DeLauro, D-Conn., and the wife of a White House congressional liaison Dan Turton, ever since her body was found Jan. 10 inside her 2008 BMW X5 in southeast Washington.
Authorities determined that the BMW ignited in the garage and damage was confined to that area. Now several sources familiar with the ongoing investigation reportedly told local radio station WTOP that investigators believe the radiator in the BMW was punctured when it rolled into a workbench. The halogen headlights, which emit a bluish light and illuminate the road better than conventional headlights, stayed on after the radiator was punctured.
D.C. Fire and Emergency Services spokesman Pete Piringer didn't return voicemail seeking comment.
An autopsy for Turton is still pending.