Mississippi Lawmakers Kill Bill to Rename 'Gulf of Mexico' the 'Gulf of America'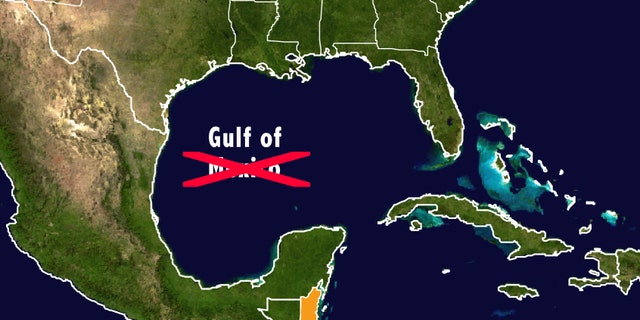 On Tuesday, Mississippi lawmakers hurried to meet their first major deadline of the 2012 session, weeding through the list of bills and constitutional amendments they'll consider during the next two months.
Among the proposals that died was the satirical bill to rename Mississippi's portion of the Gulf of Mexico as the "Gulf of America."
The bill's sponsor, Democratic Rep. Steve Holland, said he filed it to spoof immigration-enforcement proposals, although the humor was lost on people who called him a bigot.
"It's deader than a corpse I'm burying in my funeral home," Holland, a funeral director, said on Tuesday.
Several major proposals are still living though, including a bill to allow local law enforcement officers to check people's immigration status.
For Latinos, Immigration More Personal than Political, Poll Says
Holland introduced HB 150 to mock anti-immigrant legislation that he finds mean-spirited and insignificant.
Newly elected Gov. Phil Bryant supports legislation to allow the state to crack down on immigration.
The bill began drawing attention in early February on various Internet sites.
One group that did not find the bill funny was Café Con Leche, a Minnesota-based group that promotes a pro-immigrant and pro-Hispanic stance within the Republican Party.
The group sent Holland a letter demanding that he withdraw the bill, saying that HB 150 was anti-Mexican.
Latinos Overwhelmingly Support DREAM Act & Path to Citizenship, Poll Shows
"If this bill passes the legislature and is signed into law, perhaps it is time to rename the Mississippi River," wrote Bob Quasius, Café Con Leche's president.
"After all, sharing a name with a state that wants to rewrite maps out of disdain for Mexicans would be a disgrace to the rest of the nation."
"The Lincoln River would be a suitable substitute name, in honor of a great man, don't you think?" the letter continued. "We call on you to withdraw your bill and spare us all further embarrassment."
A New Orleans website quipped: "Riding upon a chariot of Hummers driven by bald eagles, Mississippi Rep. Steve Holland filed a guns blazing cowboy steak of a bill, proudly waving our nation's red, white and God-fearing blue to protect our American coastal waters."
The Gulf is bordered by the United States to the north (Florida, Alabama, Mississippi, Louisiana, Texas), five Mexican states to the west (Tamaulipas, Veracruz, Tabasco, Campeche, Yucatán), and the island of Cuba to the southeast.
With reporting by the Associated Press.
Follow Elizabeth Llorente on Twitter: @Liz_Llorente
Elizabeth Llorente can be reached elizabeth.llorente@foxnewslatino.com
Follow us on twitter.com/foxnewslatino
Like us at facebook.com/foxnewslatino